RtR/PtP/OtC Business Transformations Analyst
Who are we looking for?
You will be exposed to the very latest automation and technology solutions and in concert with us, and with our encouragement, your career can lift into an accelerated flight path. You will work in various projects and gain first-hand knowledge of the latest Finance processes and technologies including RPA. You will also have an unique chance to sculpt the way in which they are applied in the future, while being connected to global thought leaders.
We seek focused and inspired individuals who have the special power to build the close, trusting relationships with the clients which is the key to delivering the seamless and efficient transformations that Clients expect from Capgemini.
Proven strong experience (at least 3 years) and strong process knowledge in at least one of the following areas: O2C/P2P/R2R
Any additional experience will be an asset: e.g.: process Improvements, client's faced roles, organization/European/ global projects/ trainings/ workshops/ transitions/ process owning
Fluent English
Excellent organizational and time management skills
Openness for travelling and working on multiple projects such as supporting our clients in creating new SSC, supporting projects related to F&A models transformations (both remotely and on-site in Clients' offices)
Tools: master of MS Office (Excel and PowerPoint), SAP or Oracle
What will you do?
Support Consultants and Experts in various creative projects for external clients (business transformations in F&A area, including RPA solutions)
Develop and use various analysis closely with other team members
Take part in team preparing expertise on-site with clients to support business transformation projects from Consultants' perspective
Support transformational transition/ implementations and F&A processes analysis as Senior Specialist
Maintain good professional relationships with clients
Who will you be working with?
Capgemini Business Transformations department helps organizations worldwide on their journeys toward increased efficiency and competitiveness with innovative technological solutions to demanding problems, solutions which are often recognized as trailblazing, but for us evolution is the only constant, curiosity and discovery our everyday. We believe collaboration is key, and it is from this source that all else springs. It is only through working closely with each other, and closely listening and responding to our Clients that we can achieve the results we're become known for.
As an integral part of Capgemini's Business Transformation Services (BTS), you will be part of teams guiding our Clients towards large-scale transformations using automation and technology solutions at the very forefront of innovation. You will have the opportunity to shape the future of business operations at large and will take responsibility for fine-tuning and orchestrating technology-enabled transformation projects.
What we offer?
Atmosphere
Working with great people and in legendary atmosphere
No formal dress code
Annual family picnics
Unforgettable integrational events
Employee volunteering opportunities and interesting CSR projects
We value and respect diversity in terms of gender, nationality, roles, age, interests
Internal celebration initiatives: Children's Day, St. Nicholas Day and many more
Supporting employees' hobbies: Business Run, e-sport games, basketball, volleyball
Development
Development in expert or leader competencies
Broad training offer with possible co-funding
Access to MIT Sloan Management Review Polska knowledge base
Introduction plan for new employees and Buddy Initiative
A wide range of instructor-led and e-learning trainings
Co-financing for post-graduate studies and courses
Many companies under one roof / internal headhunters
Internal development events: conferences, meetings, communities
Education First platform for learning English online
Benefits
Contract of employment for an indefinite period
Bonuses, including those for new employees recommendation
Additional life insurance
Access to MyAudiobooks - Entertainment and personal growth in audio version
Attractive package of extra benefits of your choosing (fitness, gym, cinema, etc.)
Disability inclusion, assistive technologies, reasonable accommodations
Private medical care for you and your family
Bicycle parking and carpooling options
Free coffee, water, milk and wide range of teas
Anti-smog plants in offices
Car leasing
About us
Capgemini
is a global leader in consulting, technology services and digital transformation. Capgemini Poland's Business Services unit is at the forefront of innovation in areas such as HR Services, Finance & Accounting, Supply Chain, Intelligent Automation and Business Transformation. Our international team features people from 60 different nationalities, and we work on exciting, multi-lingual projects with some of the world's leading brands.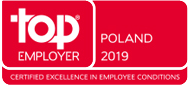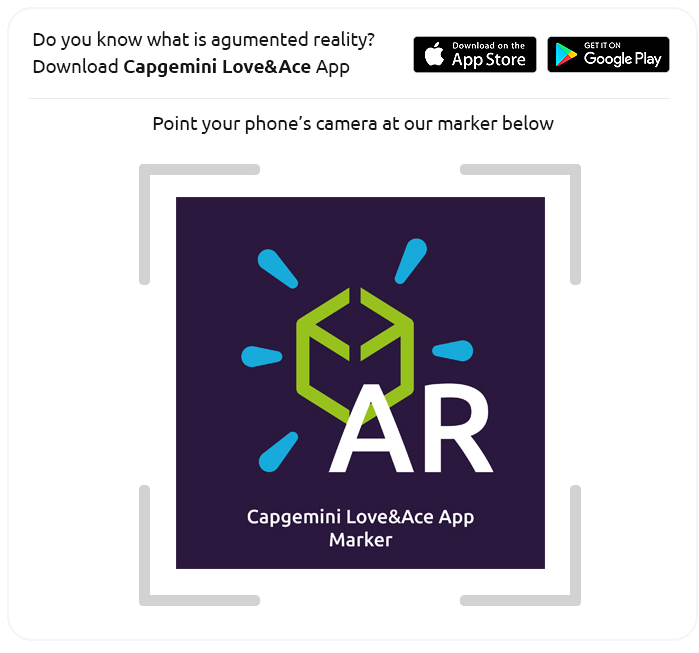 www.capgemini.com/pl-pl/marker