About work in our team
Commerzbank is a leading international commercial bank with branches and offices in almost 50 countries.
The world is changing, becoming digital, and so are we. We are leaving the traditional bank behind us and are choosing to move forward as a digital enterprise. This is exactly why we need talented people who will join us on this journey.
For that type of person, we have a role waiting for you as a Java Software Engineer in the Risk Quality cluster., which is located on Wersalska street.
Description of the cluster:
Within the Cluster "Risk Quality" we deliver:
Internal and external APIs for the restructuring process, including early detection and juristic termination processes.
Base services for Commerzbank Credit Risk and Intensive Care business
Operation and enhancements of target architectures platforms PCR, ABIT and CIMT
Consolidation of applications and decommissioning of legacy applications
Our main technologies are Java (Spring/JSF2/Primefaces/JPA/Hibernate), Oracle DB, Tomcat and Unix. Our goal is to support the applications of Cluster Risikoqualität and decision processes by delivering features and services in a segment- comprehensive, scalable and uniform process.

The team itself consists of business analysts, software architects, scrum masters and other specialists with diverse backgrounds, but one common feature: Jointly and dynamically developing the best solutions for our customers.
Description of the position:
In your role as Senior / Regular Software Engineer (Java), you will be a member of the international team for Commerzbank's web-based risk quality systems, which core applications are based on Java technology. You will develop and integrate new frontends or modules, changes, or releases into our IT landscape. You will be also responsible for incident and problem management and root cause analysis of your applications and solution design and bug fixes. So, you will be involved in the whole DevOps Cycle. You will work in the Dev / Integration Team and your main task will be to ensure the high-quality realization of requirements including transport of deployment packages from development to test environments. You communicate with business experts as well as the development and operations staff of your team.

We offer a personalized training and coaching program to get familiar with the core technologies and their business purpose to develop and improve our IT landscape.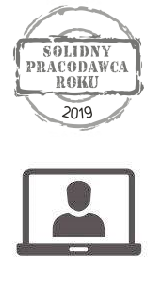 Online
recruitment
Benefits
Friendly
and multicultural
environment
Professional
trainings
English
and German
courses
26 days of holiday
from the very
beginning
Medical
and health insurance
Multisport
Employee
Pension
Scheme
Lunch card
Main tasks
You are involved in all steps of the lifecycle of software development starting with:
Technical analysis, technical solution design, implementation of new functions, modules or interfaces of credit applications, mainly based on Java frameworks. The role requires a combination of strong development skills and a good understanding of the technology used (webserver and database technologies)
Development, test and implementation of updates, bug fixes and general maintenance/corrective changes of credit applications and its interfaces or databases into the given IT landscape
You will create concepts technical solutions, data- and business-/process models, interfaces and databases as well as business data or object models or specifications for the cluster Risk Quality
You are defining technical and functional test scenarios as well as quality assurance measures. In that context, you will be also supporting business experts in transforming business needs into technical scenarios.
Creation of technical documentation
Supporting incident analysis and error solution of the applications of your field of responsibility
You are one of the experts within your agile team for all aspects of the workflow solution (design, develop and maintenance)
Support the rollouts in production
Alternative Tasks:
Preparing software builds and releases packages for the move to test environments
Get involved in driving the used technology forward (e.g. implementation of CI/CD framework, Cloud solutions)
Expectations
Good knowledge of Java
Basic knowledge of JavaScript
Good knowledge of Service-oriented architectures (e.g. SAOP, REST)
Good knowledge of Jenkins CI/CD
Good knowledge of workflow and data modeling
English B2 level mandatory, German would be an asset
Alternative Skills:
Basic knowledge of JBoss / Tomcat Server
Basic knowledge of Oracle / relational databases
Basic knowledge of Unix / Linux
Ability to understand and analyze business needs and transform them into technical models or technical solutions
Familiarity with Kanban / Scrum (tools e.g. Jira / Confluence)
Please add the following disclaimer to your application:
1. I consent to the processing of personal data contained in this document by Commerzbank AG with its registered office in Frankfurt am Main, Germany, 60261 Kaiserplatz, operating through the Branch in Poland with its registered office in Łódź, 91-203 Łódź, ul. Wersalska 6, KRS 0000631053, for the implementation of the current recruitment process and for the future recruitment for a period of 6 months, in accordance with the Regulation of the European Parliament and of the Council (EU) 2016/679 of 27 April 2016 on the protection of individuals with regard to the processing of personal data the free flow of such data and the repeal of Directive 95/46 / EC (RODO) and in accordance with the Act of 10 May 2018 on the protection of personal data (Journal of Laws of 2018, item 1000). I provided my personal data voluntarily and I declare that they are truthful.
2. I have read the content of the information clause, including information about the purpose and methods of processing personal data and the right to access to my personal data and about the right to correct, rectify and delete it.