About work in our team
Commerzbank is a leading international commercial bank with branches and offices in almost 50 countries.
The world is changing, becoming digital, and so are we. We are leaving the traditional bank behind us and are choosing to move forward as a digital enterprise. This is exactly why we need talented people who will join us on this journey.
For that type of person, we have a role waiting for you as a Scrum Master in the API Banking cluster, which is located on Ogrodowa street.
Description of the cluster:
The API Banking Cluster accelerates the transformation of Commerzbank into a digital technology company by developing and promoting internal and external APIs that are an integral part of our digital infrastructure. The positioning of Commerzbank in the German market as the first port of call for simple and innovative API-based customer solutions.
Description of the position:
In your role as a Scrum Master, you will be responsible for the Operations and Development team located in Lodz in close collaboration with other teams of the cluster located in Frankfurt/Germany or Sofia/Bulgaria.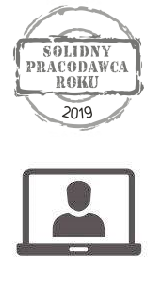 Online
recruitment
Benefits
Friendly
and multicultural
environment
Professional
trainings
English
and German
courses
26 days of holiday
from the very
beginning
Medical
and health insurance
Multisport
Employee
Pension
Scheme
Lunch card
Main tasks
Responsible for facilitating Scrum meetings
Removing impediments and guiding the team on how to achieve their goals
Guiding the team and organization on Scrum best practices
Supporting Product owner
Ensure proper communication within and outside the team
Alternative Tasks:
Providing all support to the team using a servant leadership style
Expectations
High knowledge of Scrum Framework
Good knowledge of Agile methodologies
Alternative Skills:
Basic knowledge of JIRA/Confluence
Basic knowledge of Business analysis methodologies
Personal Skills:
Studies in IT or adequate professional training
Interest in IT-related topics and basic IT understanding necessary; Knowledge of API is desirable
Passion for strategic and conceptual thinking, especially around digitalization and open banking
The self-reliant and self-organized working manner
Friendly, open-minded and a team player
Foreign language skills:
English B2 level - mandatory
German - nice to have
Please add the following disclaimer to your application:
1. I consent to the processing of personal data contained in this document by Commerzbank AG with its registered office in Frankfurt am Main, Germany, 60261 Kaiserplatz, operating through the Branch in Poland with its registered office in Łódź, 91-203 Łódź, ul. Wersalska 6, KRS 0000631053, for the implementation of the current recruitment process and for the future recruitment for a period of 6 months, in accordance with the Regulation of the European Parliament and of the Council (EU) 2016/679 of 27 April 2016 on the protection of individuals with regard to the processing of personal data the free flow of such data and the repeal of Directive 95/46 / EC (RODO) and in accordance with the Act of 10 May 2018 on the protection of personal data (Journal of Laws of 2018, item 1000). I provided my personal data voluntarily and I declare that they are truthful.
2. I have read the content of the information clause, including information about the purpose and methods of processing personal data and the right to access to my personal data and about the right to correct, rectify and delete it.