Junior Database Developer
Warszawa
Do you dream of working in a company that is driven by a meaningful purpose? An inclusive company that empowers you to do your best and be innovative?
We're looking for a Junior Database Developer to our office in Warsaw, Poland. Our team in Warsaw is a Multinational Data Analytics Hub developing analytical apps and services to support central global initiatives and country markets. Interdisciplinary scope of assignments ranging from BI tool deployments and maintenance, app development, data maintenance, in-house analytical consulting focused on pricing, sales support and optimization, marketing campaign and promotion impact assessment.
Join a dynamically growing team using Agile methodologies and offering exposition to technical, data science, project management and operational perspectives on business data analytics in a global enterprise context.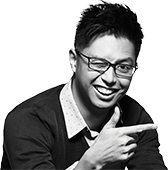 What you will do:
Design database tables and views
Create functions, scripts, stored procedures, and triggers to support application development
Perform code and review SQL queries for integration with other applications
Participate in the design and development of ETL processes.
Participate in the development of data warehouse
Generate insight for real life business challenges, using BI and Data Discovery tools.
Maintain documentation for the assigned tasks
Participate in meetings with marketing and finance people to support identification of their requirements towards analytical apps and projects
If you have / are:
Student / alumni of master level studies in economics, engineering, computer science, mathematics or other if presenting strong analytical skills
Practical knowledge of SQL queries
Theoretical knowledge of relational databases (best practices for database design and development activities)
Theoretical knowledge about ETL processing
Advanced english (multinational team, working on global assignments)
Knowledge or experience on following tools/software will be an asset: T-SQL or PL / SQL, SSIS or other ETL Tools, other programming languages (Python, C , .NET, VB, etc.), AWS Services, Microsoft SQL Server Management Studio, Microsoft Visual Studio: create / maintain, GitHub
…and would like to have…
Exciting job in an international company, with opportunities to lead and contribute to different projects & actions (e.g. CSR, charity, Employer Branding, Well-Being)
Work in a diverse and supportive team of professionals
Buddy, mentor & induction training - that will help you to smoothly find yourself in our company
Special training tailored to your needs and career goals
No formal dress code - we welcome people as they are and perceive diversity as value for the company
Possibility to use foreign languages and to collaborate with cross-region teams
Wide choice of benefits
…share your CV (in English) with us.
Benefits we offer:
Social
Fund
Life
Insurance
Medical
care
Yearly
bonus
Christmas
bonus and
recognition
awards
At
Schneider Electric,
we believe access to energy and digital is a basic human right. We empower all to do more with less, ensuring Life Is On everywhere, for everyone, at every moment. We provide energy and automation digital solutions for efficiency and sustainability.