About work in our team
Commerzbank is a leading international commercial bank with branches and offices in almost 50 countries.
The world is changing, becoming digital, and so are we. We are leaving the traditional bank behind us and are choosing to move forward as a digital enterprise. This is exactly why we need talented people who will join us on this journey.
For that type of person we have a role waiting for you as an Cloud & Security Engineer in the Sales Analytics cluster.

Description of the cluster:
The Sales Analytics cluster which is located on Wersalska street, as a part of the BDAA key area services the segments corporate customers as well as private and business customers. We combine and consolidate the bank's data to identify customer needs and transform them to sales opportunities using customized analytical models.
Our modern interactive dashboards covering various areas of the banking business provide the conclusive argumentation to convince the customers to our sales colleagues. We then create transparency in the measures of sales success integrated in our unique dashboard product family. The development of new data-based products such as the pay-per-use credit completes our range of services
Description of the position:
As a Cloud & Security Engineer you will work in the team that is responsible for all cross-cutting cloud topics in the Big Data & Advanced Analytics key area. You will be supporting our lead cloud and security architect in the development of cloud-native applications, mentoring others in technical concepts, and implementing secure practices for our future cloud-based use cases. A dynamic and representative working environment in a collegial atmosphere and attractive benefits ensure that you feel at home from the start.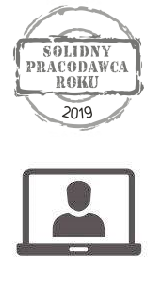 Online
recruitment
Benefits
Friendly
and multicultural
environment
Professional
trainings
English
and German
courses
26 days of holiday
from the very
beginning
Medical
and health insurance
Multisport
Employee
Pension
Scheme
Lunch card
Main tasks
Implement cloud-native applications and solutions
Develop and maintain use case overarching software solutions
Leverage new technology and according paradigms to develop future-proof software solutions
Connect cloud and on-prem technologies
Integrate security standards, policies, and controls into service offerings
Work closely with other members of the team members and assist in designing secure software solutions
Drive cloud adoption as knowledge multiplier – across Big Data & Advanced Analytics.
Expectations
Expertise in cloud-native application development (optional: certification of a public cloud provider, preferably GCP)
Experience in programming and scripting (e.g. Python and JavaScript)
Familiar with network, application, and information security approaches
Expertise in software development standards like CI/CD, microservices and APIs
Basic knowledge of on-premise infrastructure (Apache Hadoop)
Experience working in agile development teams, agile methodology and related tools (JIRA, Confluence)
Analytical and solution-oriented thinking as well as independent working methods and creativity
English B2 level mandatory
Please add the following disclaimer to your application:
1. I consent to the processing of personal data contained in this document by Commerzbank AG with its registered office in Frankfurt am Main, Germany, 60261 Kaiserplatz, operating through the Branch in Poland with its registered office in Łódź, 91-203 Łódź, ul. Wersalska 6, KRS 0000631053, for the implementation of the current recruitment process and for the future recruitment for a period of 6 months, in accordance with the Regulation of the European Parliament and of the Council (EU) 2016/679 of 27 April 2016 on the protection of individuals with regard to the processing of personal data the free flow of such data and the repeal of Directive 95/46 / EC (RODO) and in accordance with the Act of 10 May 2018 on the protection of personal data (Journal of Laws of 2018, item 1000). I provided my personal data voluntarily and I declare that they are truthful.
2. I have read the content of the information clause, including information about the purpose and methods of processing personal data and the right to access to my personal data and about the right to correct, rectify and delete it.