About work in our team
Commerzbank is a leading international commercial bank with branches and offices in almost 50 countries.
The world is changing, becoming digital, and so are we. We are leaving the traditional bank behind us and are choosing to move forward as a digital enterprise. This is exactly why we need talented people who will join us on this journey.
Description of the Cluster:
We are part of Commerzbank´s Big Data & Advanced Analytics division and create value from data! We are responsible for commissioning, distribution and contribution of market data.Through active management of requirements and the implementation of market data platforms and tools we actively drive the automation & innovation.
Description of the position:
In your role as a Cloud Operations Engineer, you will develop and maintain new and existing environments (on-prem and cloud), enhance performance, optimizing scripts and processes, automatizing manual jobs. You will also be responsible for writing scripts in a Unix environment to contribute to the development of new and existing services/projects. Moreover, you will support transfer from onPrem environments into the cloud.
The role will be based in Łódź and will have a responsibility to provide value-add for the business from a knowledge-expert capacity and to compliment the regional support teams in Central Europe and Asia with experienced know-how. We are cross-functional and international teams (close cooperation with colleagues from Frankfurt am Main and London on a daily basis). On the project we work in accordance with Agile approach.
We are looking for Regulars and Seniors.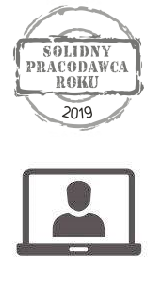 Online
recruitment
Benefits
Friendly
and multicultural
environment
Professional
trainings
English
and German
courses
26 days of holiday
from the very
beginning
Medical
and health insurance
Multisport
Employee
Pension
Scheme
Lunch card
Main tasks
Configure connectivity and networking around the on-prem/cloud (GCP, potentially Azure)
Set up environments in the on-prem/cloud with Docker / Kubernetes
Set up TLS/security for on-prem/cloud projects
Work with big data environment and low latency
Perform requirement analysis, investigate and implement solutions; prepare documentation
Expectations
Strong understanding of LINUX Operating Systems (Packaging and Deployment / Monitoring Tools /Scripting)
Good knowledge about Computer Network Principals, including Multicast and Firewall
Good knowledge about CI/CD + Cloud, Docker / Kubernetes, understanding of cloud fundamentals, database
Great interpersonal and communication skills
Good analytic thinking with attention to details to solve problems
Proactiveness
Customer orientation and ownership attitude
Good team player
Nice to have:
Basic knowledge about SQL
Understanding of Market Data Distribution Platforms
Familiarity with Windows Server
It would be an asset to have experience with KX database
We will provide you with training and team support in areas that are unfamiliar to you.
Foreign Language Skills:
English B2 Level - mandatory
German- nice to have but not a must
Please add the following disclaimer to your application:
1. I consent to the processing of personal data contained in this document by Commerzbank AG with its registered office in Frankfurt am Main, Germany, 60261 Kaiserplatz, operating through the Branch in Poland with its registered office in Łódź, 91-203 Łódź, ul. Wersalska 6, KRS 0000631053, for the implementation of the current recruitment process and for the future recruitment for a period of 6 months, in accordance with the Regulation of the European Parliament and of the Council (EU) 2016/679 of 27 April 2016 on the protection of individuals with regard to the processing of personal data the free flow of such data and the repeal of Directive 95/46 / EC (RODO) and in accordance with the Act of 10 May 2018 on the protection of personal data (Journal of Laws of 2018, item 1000). I provided my personal data voluntarily and I declare that they are truthful.
2. I have read the content of the information clause, including information about the purpose and methods of processing personal data and the right to access to my personal data and about the right to correct, rectify and delete it.