About work in our team
Commerzbank is a leading international commercial bank with branches and offices in almost 50 countries.
The world is changing, becoming digital, and so are we. We are leaving the traditional bank behind us and are choosing to move forward as a digital enterprise. This is exactly why we need talented people who will join us on this journey.
For that type person we have role waiting for you as an Application Support Intern in Big Data Sales Analytics team.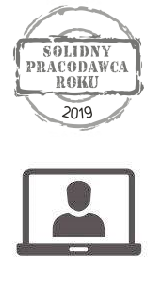 Online
recruitment
Benefits
Friendly
and multicultural
environment
Professional
trainings
Lunch card
Main tasks
Supporting the team with daily work among with your mentor:
Working in cross-functional cells and deep involvement in the development process from the beginning in order to support the cell in implementing operational requirements such as monitoring, traceability and resilience
Daily monitoring of production processes and incidents, taking the necessary measures and responsible coordination of problem solving in the cell and beyond the cluster and the key area
Responsibility for technical users and all configuration items related to your product in prelive and production
Installation and configuration of the dedicated applications in prelive and production and rollout of increments using our continuous integration and continuous deployment environment
Expectations
Good knowledge of Unix/Linux
Good command of English
Knowledge/willingness to learn: scheduling tools (like Cron, UC4 or similar), cloud based technologies (preferred solutions such as e.g. GCP – Google Cloud Platform), containerization technologies (e.g. Docker), Applications Servers, (e.g. Tomcat, Jetty)
Please add the following disclaimer to your application:
1. I consent to the processing of personal data contained in this document by Commerzbank AG with its registered office in Frankfurt am Main, Germany, 60261 Kaiserplatz, operating through the Branch in Poland with its registered office in Łódź, 91-203 Łódź, ul. Wersalska 6, KRS 0000631053, for the implementation of the current recruitment process and for the future recruitment for a period of 6 months, in accordance with the Regulation of the European Parliament and of the Council (EU) 2016/679 of 27 April 2016 on the protection of individuals with regard to the processing of personal data the free flow of such data and the repeal of Directive 95/46 / EC (RODO) and in accordance with the Act of 10 May 2018 on the protection of personal data (Journal of Laws of 2018, item 1000). I provided my personal data voluntarily and I declare that they are truthful.
2. I have read the content of the information clause, including information about the purpose and methods of processing personal data and the right to access to my personal data and about the right to correct, rectify and delete it.