Global Communications Manager
Warszawa
Do you dream of working in a company that is driven by a meaningful purpose? An inclusive company that empowers you to do your best and be innovative?
We're looking for Global Communications Manager to our office in Warsaw, Poland. The mission of the role is to deliver high-impact communication across all internal audiences and contribute to external communication reach through storytelling and amplification, in a close collaboration with the appropriate channel and topic owners.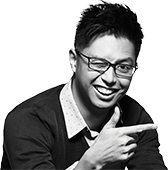 What you will do:
Define and implement end-to-end global campaign/ project strategies in order to increase employee engagement, drive understanding of company's priorities and manage change through the communications:
Ensure that duplication of content and overlap between global and local deployment of all employee campaigns/ projects/ initiatives are avoided.
Use standardized target segmentation by defining employee audiences and communities, identifying the corresponding audiences and partnering with channels owners to address these audiences in a timely and effective manner, being mindful not to create volume of comms and inefficiencies across channels.
Drive communications change management activities.
Work closely with Channel Owners to manage the mix of communications channels for the global campaigns/ projects/ initiatives in scope.
Set and manage expectations with stakeholders, success fators included. Work on analyzing the impact of the communication activities in scope, get insights and implement appropriate improvement actions.
Lead editorial lines in respective scope.
Promote seamless collaboration across peer group.
Drive innovation and digitization across all global campaigns/ projects/ initiatives in scope, executing them in partnership with the Channels Owners and transactional teams.
In a proactive and permanent manner undertake actions to maintain business acumen.
Experience and skills, we are looking for:
Bachelor's degree or equivalent in Marketing, Communications, Human Resources or related disciplines.
Highly proficient in spoken and written English
3-5 years of hands-on experience in Communications, Marketing or Human Resources in global companies
3 years working in a global role with multicultural exposure and working in matrix organizations
Project management and good planning skills
A strategic mindset with operational ability to work on implementation of projects
Ability to work with multiple stakeholders and bring together several requirements into a single strategy
Creative thinker good at solving complex problems and communicating in simple language
Digital thinker
Flexible and able to learn quickly
Availability to work across multiple time zones
Proficiency in using communication tools is an advantage
If you would like to have…
An exciting job in an international company, which is leading the Digital Transformation of Energy Management and Automation, with significant market share
The opportunity for intense development, high business exposure and participation in international projects
Induction training - that will help you to smoothly find yourself in our company
Special training tailored to your needs and career goals
Wide choice of benefits
And more… share your CV (in English) with us.
Benefits we offer:
Social
Fund
Life
Insurance
Medical
care
Yearly
bonus
Christmas
bonus and
recognition
awards
At
Schneider Electric,
we believe access to energy and digital is a basic human right. We empower all to do more with less, ensuring Life Is On everywhere, for everyone, at every moment. We provide energy and automation digital solutions for efficiency and sustainability.