About work in our team
Commerzbank is a leading international commercial bank with branches and offices in almost 50 countries.
The world is changing, becoming digital, and so are we. We are leaving the traditional bank behind us and are choosing to move forward as a digital enterprise. This is exactly why we need talented people who will join us on this journey.
For that type person we have role waiting for you as a Application Supporter for Post Trading Cluster, which is located on Ogrodowa street.

Description of the cluster:
The Cluster Post Trading aims to secure and expand client franchise through high quality settlement (post trade) processes.
In detail:
Maintain and optimize confirmations generation, dispatch and matching processes for trading related products (Derivatives, FX and MM products)
Maintain and optimize settlement & payment processes for trading related products (Derivatives, FX and MM Products)
Generate nostro/cash bookings for Trading-related products (Derivatives, FX and MM products)
Reconciliations (FOBO / FOFO / NOSTRO / Depot / Dummy Accounts / etc.) for trading and brokerage related products
Regulatory transaction reporting (excluding Depotstatistik) for trading and brokerage related products.
Job description:
As an Application Supporter you will carry out and take responsibility for the tasks and activities relating to the operation of applications in production in Commerzbank with the following goals
Ensure the Service Level Agreements (SLA) are adhered to
Optimise operation in production
Implement changes in accordance with requirements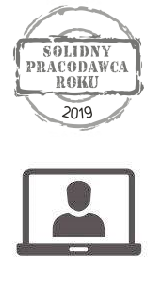 Online
recruitment
Benefits
Friendly
and multicultural
environment
Professional
trainings
English
and German
courses
26 days of holiday
from the very
beginning
Medical
and health insurance
Multisport
Employee
Pension
Scheme
Lunch card
Main tasks
As an application supporter you are responsible for stable operations of the applications within your scope.
In close cooperation with the development team, the software vendor, and the customers (primarily internal customers) you will be managing and maintaining the applications.
You will also be responsible for the underyling infrastructure (operating systems, databases, middleware, and connectivity). For those you will be supportet by infrastructure specialists from other teams.
You will furthermore liase with other application support teams for issues related to upstream or downstream deliveries, as well as Exchanges for external deliveries.
This job requires the participation in on-call rotas 24/7 as well as early and late shift on-site support. Working days will be the TARGET2 trading days. Weekend work from time to time is necessary for release activities.
Expectations
Good knowledge of Windows Server (experience in Unix will be a plus)
Good knowledge of MS-SQL, Oracle, SQL (statements, stored procedures)
Experience in HPSM, SQL-Developer, MS Office, Notepad++ (or similar), WinSCP (or similar)
Experience in Unix Scripting
Good team player with high ability to work in cross-locational and international teams

Nice to have:

Experience in Jira, Confuence and TFS
Knowledge of financial services markets and concepts around different types of securities (stocks, bonds, derivatives, FX, etc.)
Experience of reco process
Foreign language skills:
English B2 (mandatory)
German (optional)
Please add the following disclaimer to your application:
1. I consent to the processing of personal data contained in this document by Commerzbank AG with its registered office in Frankfurt am Main, Germany, 60261 Kaiserplatz, operating through the Branch in Poland with its registered office in Łódź, 91-203 Łódź, ul. Wersalska 6, KRS 0000631053, for the implementation of the current recruitment process and for the future recruitment for a period of 6 months, in accordance with the Regulation of the European Parliament and of the Council (EU) 2016/679 of 27 April 2016 on the protection of individuals with regard to the processing of personal data the free flow of such data and the repeal of Directive 95/46 / EC (RODO) and in accordance with the Act of 10 May 2018 on the protection of personal data (Journal of Laws of 2018, item 1000). I provided my personal data voluntarily and I declare that they are truthful.
2. I have read the content of the information clause, including information about the purpose and methods of processing personal data and the right to access to my personal data and about the right to correct, rectify and delete it.