About work in our team
Commerzbank is a leading international commercial bank with branches and offices in almost 50 countries.
The world is changing, becoming digital, and so are we. We are leaving the traditional bank behind us and are choosing to move forward as a digital enterprise. This is exactly why we need talented people who will join us on this journey.
For that type person we have role waiting for you as a Python Developer in the BDAA Cost Analytics Cluster, which is located on Wersalska street.
Description of the Cluster:
The Cost Analytics cluster is end-to-end responsible for design, development, implementation and maintenance of Advanced Analytics use cases & methodologies supporting the reduction of costs as well as the avoidance of risk, fraud & compliance costs for all segments & functions.
Description of the position:
In your role as a Python Developer, you are responsible for the new and further development of the cluster's products. You'll use the latest Big Data and Cloud technologies to process large amounts of data on our Data Lake and deliver services on premise or in the cloud. In cross-functional teams and using appropriate technology tools, you generate useful IT products for the entire company. You develop new models with Business Experts and work hand-in-hand with data scientists to integrate their products and results into the system landscape. The co-design of this system landscape, as well as rapid prototyping, testing and evaluating new technologies is part of your tasks. You always have an eye on the overall picture, realize synergy effects beyond problem solving and create added value for the entire cluster beyond the team.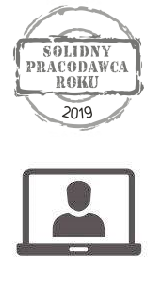 Online
recruitment
Benefits
Friendly
and multicultural
environment
Professional
trainings
English
and German
courses
26 days of holiday
from the very
beginning
Medical
and health insurance
Multisport
Employee
Pension
Scheme
Lunch card
Main tasks
Develop & test methodologies for Analytics use cases
Implement, test and deploy developed use cases on Big Data (Hadoop) or Cloud infrastructure
Identify/generate & specify ideas for Advanced Analytics & data driven use cases
Evaluate & prioritize use case opportunities
Monitor model effectiveness, continuously improve models and ensure technical stability
Expectations
Good programming experience in Python
Rich knowledge of Web services (REST, SOAP)
Experience with version control (git)
Very good structural, analytical and conceptual skills
Customer-oriented, innovative team player with strong solution/target orientation
Experience in working in an agile environment
Nice to have:
Experience with container technology
Experience with cloud technology (incl. kubernetes)
Experience with Hadoop (Spark/PySpark)
Experience with GraphQL
Data Science experience (Python:Pandas) or equivalent
Foreign language skills:
English B2 level mandatory
German optional
Please add the following disclaimer to your application:
1. I consent to the processing of personal data contained in this document by Commerzbank AG with its registered office in Frankfurt am Main, Germany, 60261 Kaiserplatz, operating through the Branch in Poland with its registered office in Łódź, 91-203 Łódź, ul. Wersalska 6, KRS 0000631053, for the implementation of the current recruitment process and for the future recruitment for a period of 6 months, in accordance with the Regulation of the European Parliament and of the Council (EU) 2016/679 of 27 April 2016 on the protection of individuals with regard to the processing of personal data the free flow of such data and the repeal of Directive 95/46 / EC (RODO) and in accordance with the Act of 10 May 2018 on the protection of personal data (Journal of Laws of 2018, item 1000). I provided my personal data voluntarily and I declare that they are truthful.
2. I have read the content of the information clause, including information about the purpose and methods of processing personal data and the right to access to my personal data and about the right to correct, rectify and delete it.
At this stage of the recruitment process, you don't have to send your CV - a link to your profile or portfolio will be ok!
(Put a link to ,,Experience summary" module)
We will ask you to for your CV later in the process.