About work in our team
Commerzbank is a leading international commercial bank with branches and offices in almost 50 countries.
The world is changing, becoming digital, and so are we. We are leaving the traditional bank behind us and are choosing to move forward as a digital enterprise. This is exactly why we need talented people who will join us on this journey.
For that type of person, we have a role waiting for you as a Database Engineer in the Risk Quality cluster.
Description of the cluster:
In cluster Risk Quality (located on Wersalska street) we monitor trends in repayments of loans and based on big data as well as strategies from advanced analytics, we take appropriate measures in case of overdrafts to mitigate Credit Risk.
Our main technologies are currently Java, IBM BAW, Oracle, and Hive (Data Lake), but we also started implementation of cloud in our applications. Our goal is to build accurate and efficient risk screening tools and processes for various industries and segments, create customer-oriented transition process of engagements, while simultaneously ensuring a risk adequate and cost-efficient loan process.
Description of the position:
In your role as Database Engineer you will be a member of international Data Management scrum team responsible for delivering data to risk applications in cluster Risk Quality. You will work on creation and integration of our new database that transposes data from Data Lake for purposes of our applications. In addition, you will have a chance to take advantage of Business Intelligence tools and Dynatrace to automate reports and monitoring of the application. In area of responsibility is also scripting and writing procedures for collecting data from external sources. We offer a personalized training and coaching program to get familiar with the application and their business purpose. Working in core banking environment - Credit, you will have an opportunity to acquire experience in financial sector.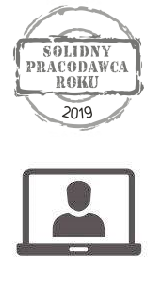 Online
recruitment
Benefits
Friendly
and multicultural
environment
Professional
trainings
English
and German
courses
26 days of holiday
from the very
beginning
Medical
and health insurance
Multisport
Employee
Pension
Scheme
Lunch card
Main tasks
Technical analysis and design of solution including data modelling
Development and adaptation of schemas, procedures, and scripts
Integration of data base with data lake
Writing and scheduling batch jobs for collecting data from other systems
Quality assurance including taking care of code quality and testing
Creation of dashboards and reports regarding monitoring of application
Alternative Tasks:
Supporting of maintenance team in solving incidents, running rollouts, and bug fixes
Supporting of testers and test data engineers in their activities
Expectations
High knowledge of databases (preferred: Oracle, PostgreSQL, Hive)
Good knowledge of scheduling and automation tools, preferred UC4 (OneAutomation), NiFi (Apache)
Alternative Skills:
Basic knowledge of Business Intelligence tools e.g. Qlik Sense
Basic knowledge of Monitoring tools e.g. Dynatrace
Foreign language skills:
English B2 level - mandatory
German - nice to have
Please add the following disclaimer to your application:
1. I consent to the processing of personal data contained in this document by Commerzbank AG with its registered office in Frankfurt am Main, Germany, 60261 Kaiserplatz, operating through the Branch in Poland with its registered office in Łódź, 91-203 Łódź, ul. Wersalska 6, KRS 0000631053, for the implementation of the current recruitment process and for the future recruitment for a period of 6 months, in accordance with the Regulation of the European Parliament and of the Council (EU) 2016/679 of 27 April 2016 on the protection of individuals with regard to the processing of personal data the free flow of such data and the repeal of Directive 95/46 / EC (RODO) and in accordance with the Act of 10 May 2018 on the protection of personal data (Journal of Laws of 2018, item 1000). I provided my personal data voluntarily and I declare that they are truthful.
2. I have read the content of the information clause, including information about the purpose and methods of processing personal data and the right to access to my personal data and about the right to correct, rectify and delete it.