About work in our team
Commerzbank is a leading international commercial bank with branches and offices in almost 50 countries.
The world is changing, becoming digital, and so are we. We are leaving the traditional bank behind us and are choosing to move forward as a digital enterprise. This is exactly why we need talented people who will join us on this journey.
For that type person we have role waiting for you as Junior Product Owner - Market Data, which is located on Wersalska street.

Description of the cluster:
The Market Data (MD) cluster is responsible for the sourcing, distribution, and provision of market data within Commerzbank. By actively managing vendors, licenses, and requirements, as well as implementing market data platforms and services, the cluster is actively driving process automation and significant cost reductions without negatively impacting our business or capabilities. The Market Data cluster knows the market data requirements of the business units and segments, the market data providers, and their services and delivery channels. Building on this, it optimizes the fit of business requirements with the bank's actively managed portfolio of providers and licenses. It further optimizes Market Data Connectivity to meet business requirements based on latency, bandwidth, and cost. The cluster ensures that cost-effective, high-performance market data delivery systems are built, collaboration with market data users, and the digitization of workflows. The market data monitoring will be continuously expanded to monitor market data consumption and identify inefficiencies such as duplication, unnecessary or unused licenses, or other discrepancies between changing business requirements and the portfolio of vendors and licenses. GM-BDAA Market Data is responsible for the cross-sectional market data budget and thus manages and controls the entire market data budget and expenses within Commerzbank AG. In addition to the efficiency of market data usage, the cluster is also responsible for optimizing and ensuring the integrity, quality, and timeliness of these data.
Job description:
In your role as a Junior Product Owner - Market Data, you will be responsible for the development of several applications from the financial and market data sectors. You will plan the development of these applications in direct cooperation with stakeholders in multiple areas (Sales / Trade, Risk, Finance, Treasury, etc.). Moreover, you will be responsible for budget and resource planning and development strategies, including migration of applications to the Cloud.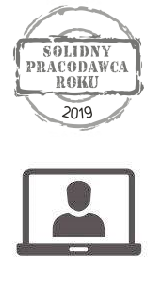 Online
recruitment
Benefits
Friendly
and multicultural
environment
Professional
trainings
English
and German
courses
26 days of holiday
from the very
beginning
Medical
and health insurance
Multisport
Employee
Pension
Scheme
Lunch card
Main tasks
Develops a product and/or process vision
Creates and takes responsibility for the product backlog, determines the sprint backlog before every sprint through prioritization by business value and/or customer benefit
Ensures stable operations as per the service level agreements, IT security guidelines, user privilege management policy, and the regulatory requirements, e.g. in connection with the backlog
Stakeholder (business) interaction: multiple areas (Sales/Trading, Risk, Finance, Treasury, etc.), interaction with Cloud/Tech Foundation/Infrastructure departments
Early recognition of impending problems; gaining an understanding of overall context and consequences above and beyond the urgent problem; development of new and innovative problem-solving approaches. The developed solutions can serve as templates for standard processes
Responsible for ROI of the product or process, budgets planning, PI Planning, QBRs, OKRs
Expectations
Experience in Project Manager / Business Expert role
Knowledge about financial services, trading, investment banking
Very good ability to analyze processes and requirements
Good knowledge of Agile
Proven delivery of complex projects within tight timescales and budget,
Practical hands-on experience with Agile project management methodologies, specifically Scrum and Kanban
Solid organization skills including attention to detail and multi-tasking skills
Thorough, independent, and target-oriented working culture
Good understanding of the business environment (e.g. ensuring that technical solutions are simple, reliable, and cost-effective)
Nice to have:
Experience in market data and cloud technology
Experience in advanced database technologies, time-series data
Foreign language skills:
English C1 (mandatory)
German (optional)
Please add the following disclaimer to your application:
1. I consent to the processing of personal data contained in this document by Commerzbank AG with its registered office in Frankfurt am Main, Germany, 60261 Kaiserplatz, operating through the Branch in Poland with its registered office in Łódź, 91-203 Łódź, ul. Wersalska 6, KRS 0000631053, for the implementation of the current recruitment process and for the future recruitment for a period of 6 months, in accordance with the Regulation of the European Parliament and of the Council (EU) 2016/679 of 27 April 2016 on the protection of individuals with regard to the processing of personal data the free flow of such data and the repeal of Directive 95/46 / EC (RODO) and in accordance with the Act of 10 May 2018 on the protection of personal data (Journal of Laws of 2018, item 1000). I provided my personal data voluntarily and I declare that they are truthful.
2. I have read the content of the information clause, including information about the purpose and methods of processing personal data and the right to access to my personal data and about the right to correct, rectify and delete it.