About work in our team
Commerzbank is a leading international commercial bank with branches and offices in almost 50 countries.
The world is changing, becoming digital, and so are we. We are leaving the traditional bank behind us and are choosing to move forward as a digital enterprise. This is exactly why we need talented people who will join us on this journey.
For that type of person, we have a role waiting for you as a SAS Administrator in the BDAA Data Intelligence cluster, which is located on Wersalska street.
Description of the cluster:
Data Intelligence opens a data for the enterprise:
We are a customer-centric team that focuses on bringing value to the organization through technical and business service delivery.
We help and enable Commerzbank to maximize the value of all the data available by creating and interfaces and services to the data. Together we strive toward the data-driven enterprise.
Interface to data can be a BI platform, direct access, or customer application tailored to a specific business need (e.g., report or dashboard).
Given that all our customers have different and often unique accessibility requirements, we provide a wide range of products and services to meet the demand. Including business intelligence platforms delivery, data assets access and management services (DaaS), product delivery services, and BI/data consulting.
Based on the demand, we are positioned to extend the existing platform to the new customer groups, maximize the value of the current investments, and co-deliver the end-to-end products together/for our customers.
Description of the position:
As a Software Administrator, you will be responsible for the development of SAS applications, and enhancement of SAS algorithms and maintains the SAS environment. SAS administrator is responsible also for writing scripts in Unix/Linux environment and contributes to SAS platform development including server and application architecture. You will actively support SAS platform maintenance, design solutions, test cases regarding SAS 9.4 and SAS Viya software.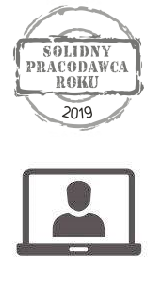 Online
recruitment
Benefits
Friendly
and multicultural
environment
Professional
trainings
English
and German
courses
26 days of holiday
from the very
beginning
Medical
and health insurance
Multisport
Employee
Pension
Scheme
Lunch card
Main tasks
Developing Unix based scripts to automate processes in the SAS infrastructure
Basic programing: developing SAS programs using 4GL and SAS macro language; debugging and executing algorithms
Supporting the optimization / troubleshooting / performance tuning of the SAS platform
Maintain and adjust simple Java programs
Performing requirement analysis, investigating and implementing solutions, preparing documentation
Ensuring data interworking and connectivity of 3rd party products
Reliable and timely execution of assigned tasks in accordance with the regulations of the Company
Upgrade SAS software, install HotFixes and additional SAS software components
Alternative Tasks:
Designing hotfix procedures, planning and monitoring their implementation
Coaching junior colleagues, actively contributing to knowledge sharing and to a learning culture
Finding innovative solutions for product design
Expectations
Knowledge about SAS concept and SAS server architecture or other Business Intelligence solutions
Desired 2 years of practical experience in 4GL programming
Knowledge about software development regarding SAS 9.4 and Unix
Good knowledge of Unix or Linux environment
Good knowledge of shell scripting
Basic Knowledge of Docker/Kubernetes
Practical experience with databases and SQL knowledge
Good analytical skills
Thorough, independent and target-oriented working culture
Understanding of the business environment (e.g. ensuring that technical solutions are simple, reliable and cost-effective)
Alternative Skills:
Ability to adjust simple Java programs
Good knowledge of CI/CD Solutions
Basic knowledge of Asible
Foreign language skills:
English B2 level - mandatory
German - nice to have
Please add the following disclaimer to your application:
1. I consent to the processing of personal data contained in this document by Commerzbank AG with its registered office in Frankfurt am Main, Germany, 60261 Kaiserplatz, operating through the Branch in Poland with its registered office in Łódź, 91-203 Łódź, ul. Wersalska 6, KRS 0000631053, for the implementation of the current recruitment process and for the future recruitment for a period of 6 months, in accordance with the Regulation of the European Parliament and of the Council (EU) 2016/679 of 27 April 2016 on the protection of individuals with regard to the processing of personal data the free flow of such data and the repeal of Directive 95/46 / EC (RODO) and in accordance with the Act of 10 May 2018 on the protection of personal data (Journal of Laws of 2018, item 1000). I provided my personal data voluntarily and I declare that they are truthful.
2. I have read the content of the information clause, including information about the purpose and methods of processing personal data and the right to access to my personal data and about the right to correct, rectify and delete it.