About work in our team
Commerzbank is a leading international commercial bank with branches and offices in almost 50 countries.
The world is changing, becoming digital, and so are we. We are leaving the traditional bank behind us and are choosing to move forward as a digital enterprise. This is exactly why we need talented people who will join us on this journey.
For that type of person, we have a role waiting for you as a Big Data Engineer – Hadoop in the Global Financial Crime Prevention Platform cluster.
Description of the cluster:
The Markets Compliance & Steering Platform (MCSP) cluster develops and maintains a variety of applications to monitor trading transactions for market abuse and insider policy violations.
The application inventory has been created over several years using different technical frameworks and is currently. being successively renewed.
We are looking for application operation engineers with experience in IT operation of distributed applications in Unix/Linux, job scheduling and application maintenance as well as an agile mindset to complement our delivery team.
The focus of your work is to ensure continuous availability of client server systems and applications and to implement the application environments in close collaboration with the infrastructure teams, as well as the documentation and optimization of the application landscape.
You will implement application-specific configurations in test and production, analyze and correct faults and document the environment. In addition, you will be the consultant for the application environment depending on the given standards of architecture of Commerzbank AG.
Description of the position:
In your role as Engineer Application Operation – (Cluster Global Markets Compliance) you will be involved in the implementation and support of applications of inhouse developed software using Java, .Net., and the ETL-Tool Informatica or different vendor software.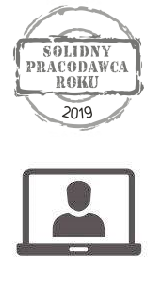 Online
recruitment
Benefits
Friendly
and multicultural
environment
Professional
trainings
English
and German
courses
26 days of holiday
from the very
beginning
Medical
and health insurance
Multisport
Employee
Pension
Scheme
Lunch card
Main tasks
Ensure continuous availability of client server systems and applications
Managing and maintaining the applications in close cooperation with the development teams, the business processing team and the internal customer including problem solving in case of the production issues
Status reporting and corresponding communication as well as housekeeping activities
Supporting test-activities on test-environment and performing the test and deployment process for new software releases for the pre-life and production instances
Compliance with the service level agreements as well as the in- and external regulatory requirements
Maintain the technical documentation required for application operation
Use of standard tools for incident, problem, request and change management
Detection, analysis, correction and documentation of all IT faults in the application environment
Participation or implementation of changes in the production and test process
Identification of operational optimization potentials and participation in the creation and implementation of appropriate concepts for their implementation
Expectations
Good knowledge of Linux/Solaris
Good knowledge of SQL/Oracle
Experience in Agile tools&methods (Jira, Kanban+Scrum)
Alternative Skills:
Basic knowledge, or willingness to learn of UC4
Knowledge of Google Cloud
Basic knowledge of JBoss, Websphere, HPQC/HPALM
Basic knowledge of data transformation technologies and tools - ETL, Informatica, Data Warehouse applications
Foreign language skills:
English B2 level – mandatory
German - nice to have
Please add the following disclaimer to your application:
1. I consent to the processing of personal data contained in this document by Commerzbank AG with its registered office in Frankfurt am Main, Germany, 60261 Kaiserplatz, operating through the Branch in Poland with its registered office in Łódź, 91-203 Łódź, ul. Wersalska 6, KRS 0000631053, for the implementation of the current recruitment process and for the future recruitment for a period of 6 months, in accordance with the Regulation of the European Parliament and of the Council (EU) 2016/679 of 27 April 2016 on the protection of individuals with regard to the processing of personal data the free flow of such data and the repeal of Directive 95/46 / EC (RODO) and in accordance with the Act of 10 May 2018 on the protection of personal data (Journal of Laws of 2018, item 1000). I provided my personal data voluntarily and I declare that they are truthful.
2. I have read the content of the information clause, including information about the purpose and methods of processing personal data and the right to access to my personal data and about the right to correct, rectify and delete it.
At this stage of the recruitment process, you don't have to send your CV - a link to your profile or portfolio will be ok!
(Put a link to ,,Experience summary" module)
We will ask you to for your CV later in the process.