About work in our team
Commerzbank is a leading international commercial bank with branches and offices in almost 50 countries.
The world is changing, becoming digital, and so are we. We are leaving the traditional bank behind us and are choosing to move forward as a digital enterprise. This is exactly why we need talented people who will join us on this journey.
For that type of person we have a role waiting for you as a Application Engineer in the Document Lifecycle cluster, which is located in Łódź on Wersalska street.
Description of the Cluster:
The mission of the cluster Document Lifecycle (DL) is to enable a paperless bank. DL creates a globally consistent and complete Commerzbank archive and front-end infrastructure for document generation, scanning, electronic transport and archiving for bank and client.
The cluster is responsible for a range of more than 70 applications including standard products such as Assentis DocFamily, Doxis4 and SAPERION as well as inhouse-developed software. The main platforms in use are Linux/Solaris, Windows and Mainframe (IBM z/OS).
Description of the position:
The Cluster "DL" runs a central services supporting "paperless bank" mission. Application Engineer is responsible for assurance that those services runs smoothly, by maintaining applications supporting document generation, scanning, electronic transport and archiving.
To perform and take responsibility for tasks and activities relating to application operation and production support, the position Application Engineer comprises the following roles: DevOps / Application Administrator.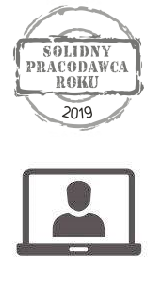 Online
recruitment
Benefits
Friendly
and multicultural
environment
Professional
trainings
English
and German
courses
26 days of holiday
from the very
beginning
Medical
and health insurance
Multisport
Employee
Pension
Scheme
Lunch card
Main tasks
Active monitoring of applications
Incidents and problems handling
Analysis, troubleshooting of the issues
Providing workarounds and final resolutions for problems to assure expected support level
Expectations
Good knowledge of operating systems: Unix and Windows Platform
Good knowledge of Linux applications, services configuration, bash scripting
Basic knowledge of SQL queries, Oracle Databases
Good knowledge of Troubleshooting
Cloud: basic knowledge of logic and configuration
Good analytic thinking with attention to details to solve problems
Proactive attitude
Customer orientation and ownership attitude for the assigned responsibilities to deliver results in time and in line with the clients need
Good team player with high ability to work in cross-locational and international teams
English - B2 / communicative
German - A2 / openness to learn
Please add the following disclaimer to your application:
1. I consent to the processing of personal data contained in this document by Commerzbank AG with its registered office in Frankfurt am Main, Germany, 60261 Kaiserplatz, operating through the Branch in Poland with its registered office in Łódź, 91-203 Łódź, ul. Wersalska 6, KRS 0000631053, for the implementation of the current recruitment process and for the future recruitment for a period of 6 months, in accordance with the Regulation of the European Parliament and of the Council (EU) 2016/679 of 27 April 2016 on the protection of individuals with regard to the processing of personal data the free flow of such data and the repeal of Directive 95/46 / EC (RODO) and in accordance with the Act of 10 May 2018 on the protection of personal data (Journal of Laws of 2018, item 1000). I provided my personal data voluntarily and I declare that they are truthful.
2. I have read the content of the information clause, including information about the purpose and methods of processing personal data and the right to access to my personal data and about the right to correct, rectify and delete it.
At this stage of the recruitment process, you don't have to send your CV - a link to your profile or portfolio will be ok!
(Put a link to ,,Experience summary" module)
We will ask you to for your CV later in the process.