About work in our team
Commerzbank is a leading international commercial bank with branches and offices in almost 50 countries.
The world is changing, becoming digital, and so are we. We are leaving the traditional bank behind us and are choosing to move forward as a digital enterprise. This is exactly why we need talented people who will join us on this journey.
For that type person we have role waiting for you as an OHS Specialist.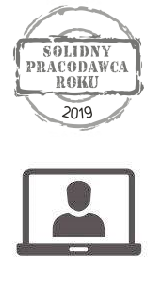 Online
recruitment
Benefits
Friendly
and multicultural
environment
Professional
trainings
English
and German
courses
26 days of holiday
from the very
beginning
Medical
and health insurance
Multisport
Employee
Pension
Scheme
Lunch card
Main tasks
Develop and implement OHS standards in accordance with legal regulations and business requirements
Update OHS procedures and instructions
Enhance OHS culture in the company and raise employees' awareness in this field
Monitor working conditions and compliance with health and safety and fire protection regulations
Prepare occupational risk assessment and advise toolbox talks
Investigate OHS related internal or external incidents and further reporting
Provide OHS education and trainings
Cooperate closely with other departments to provide OHS consultancy
Other activities arising from Art. 207 § 1 of the Labor Code and the Ordinance of the Council of Ministers of 2 September 1997 on the Occupational
Safety and Health at Work (Journal of Laws 1997 no. 109 position 704
Expectations
Higher education degree and years of experience according to the Ordinance of the Council of Ministers of 2 September 1997 on the Occupational Safety and Health at Work (Journal of Laws 1997 no. 109 position 704)
Valid periodical OHS training
In-depth knowledge of OHS regulations and relevant standards
Driving license of category B
Good organizational, analytical and problem-solving skills
Team work, proactive approach and communication skill
Foreign language skills:
English B2 level - good command
German - nice to have (would be an advantage)
Please add the following disclaimer to your application:
1. I consent to the processing of personal data contained in this document by Commerzbank AG with its registered office in Frankfurt am Main, Germany, 60261 Kaiserplatz, operating through the Branch in Poland with its registered office in Łódź, 91-203 Łódź, ul. Wersalska 6, KRS 0000631053, for the implementation of the current recruitment process and for the future recruitment for a period of 6 months, in accordance with the Regulation of the European Parliament and of the Council (EU) 2016/679 of 27 April 2016 on the protection of individuals with regard to the processing of personal data the free flow of such data and the repeal of Directive 95/46 / EC (RODO) and in accordance with the Act of 10 May 2018 on the protection of personal data (Journal of Laws of 2018, item 1000). I provided my personal data voluntarily and I declare that they are truthful.
2. I have read the content of the information clause, including information about the purpose and methods of processing personal data and the right to access to my personal data and about the right to correct, rectify and delete it.