About work in our team
Commerzbank is a leading international commercial bank with branches and offices in almost 50 countries.
The world is changing, becoming digital, and so are we. We are leaving the traditional bank behind us and are choosing to move forward as a digital enterprise. This is exactly why we need talented people who will join us on this journey.
For that type of person we have a role waiting for you as a DevOps in the Post Trading cluster, which is located in Łódź on Ogrodowa street.
Description of the cluster:
The Key Area Key Area Corporate Clients & Treasury Platforms is responsible end-to-end for all capital market-related processes - digital and agile, in an international and dynamic environment. In the Credit Trading, IRCCT, IPC and Post Trading clusters, the development, delivery and operation of optimized, high-quality settlement processes for interest rate, foreign exchange, commodity and equity trading products, including the associated systems and functions, are ensured. Compliance with regulatory requirements at all times is a matter of course for us.

We work in a cluster structure which allows the project teams to work on their tasks in a self-organized and flexible manner. Each project team assumes product responsibility from start to end, from software development to operation. The teams use agile working methods for their organization in order to be able to deliver products to customers faster and more efficiently
You would work in the Post Trading cluster and take care for the needs of the Reconciliation business.
Commerzbank in this area uses centralized Reconciliation platforms covering technical and business processes.
Applications:
• EasyMatch is a reconciliation platform used for Cash/Depot, Front Office to Front Office and Front Office to Back Office applications.
• MIS Risk produces reports concerning breaks and unexecuted confirmations.
The generated reports are containing all information about root causes, products, age category and the underlying risk.
• BMS processes and checks Broker invoices based on the Brokerage for all Commerzbank IB Broker transactions.

Description of the position:
As DevOps in the Post Trading Cluster, you will work on the further development / maintenance of the EasyMatchm MiS Risk and BMS applications. You will support the entire product development process including business analysis in cross-functional teams as well as the support activities of the operating unit (3rd level support). With continuous further development and various project activities, we make a contribution to fulfilling the digitization strategy of our bank. You can actively help shape this change with your agile mind set and your willingness to take on new topics in a dynamic environment. We are happy to offer an individual qualification program for a motivated young professional or career changer.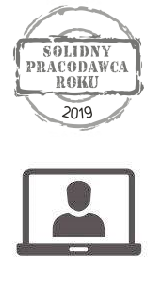 Online
recruitment
Benefits
Friendly
and multicultural
environment
Professional
trainings
English
and German
courses
26 days of holiday
from the very
beginning
Medical
and health insurance
Multisport
Employee
Pension
Scheme
Lunch card
Main tasks
You are involved in all steps in the lifecycle of a software development starting with:
Development and maintenance
Analysis, solution design, implementation and testing (unit & integration) of interfaces to other IT systems based on Java, Oracle DB
Work on complex programming tasks independently
Preparing software builds and release packages
Prepare the rollouts in production
Work in Agile environment , participate in scrum ceremonies (Daily, Planning, Review, Retro).
The team itself consists of business analysts, software architects, scrum masters and other specialists with diverse backgrounds, but working together and developing the best solutions for our customers.
Expectations
Good knowledge of software development in the area of DevOps with Java
Good knowledge of Oracle SQL / PL / SQL, relational databases
Good knowledge of Unix Solaris / Linux
Alternative skills:
Good knowledge of GIT or sth similar
Basic knowledge of Shell / Unix scripting
Basic knowledge of JIRA / Confluence
Basic knowledge of Agile software development / Scrum
Foreign Language Skills:
English B2 level (mandatory)
German B1 level (optional)
Please add the following disclaimer to your application:
1. I consent to the processing of personal data contained in this document by Commerzbank AG with its registered office in Frankfurt am Main, Germany, 60261 Kaiserplatz, operating through the Branch in Poland with its registered office in Łódź, 91-203 Łódź, ul. Wersalska 6, KRS 0000631053, for the implementation of the current recruitment process and for the future recruitment for a period of 6 months, in accordance with the Regulation of the European Parliament and of the Council (EU) 2016/679 of 27 April 2016 on the protection of individuals with regard to the processing of personal data the free flow of such data and the repeal of Directive 95/46 / EC (RODO) and in accordance with the Act of 10 May 2018 on the protection of personal data (Journal of Laws of 2018, item 1000). I provided my personal data voluntarily and I declare that they are truthful.
2. I have read the content of the information clause, including information about the purpose and methods of processing personal data and the right to access to my personal data and about the right to correct, rectify and delete it.
At this stage of the recruitment process, you don't have to send your CV - a link to your profile or portfolio will be ok!
(Put a link to ,,Experience summary" module)
We will ask you to for your CV later in the process.