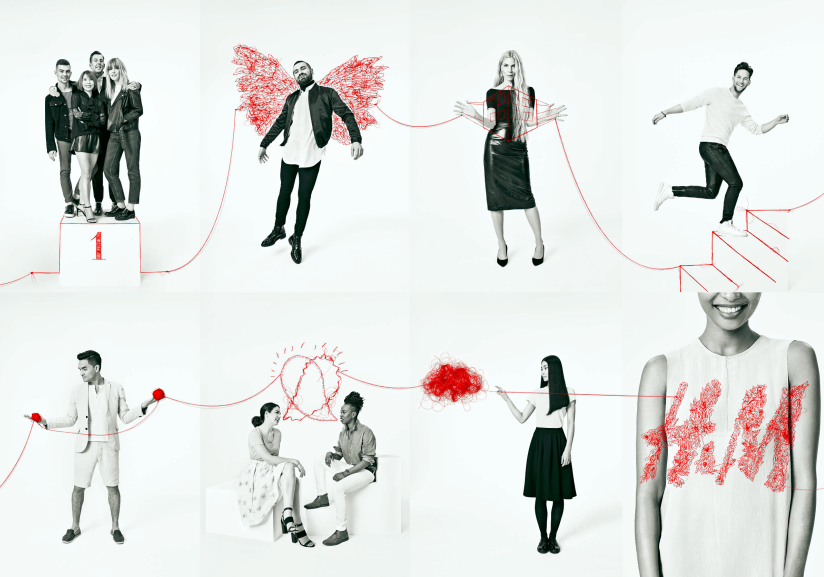 H&M is one of the world's leading fashion companies. We are constantly expanding our financially solid business in order to offer even more customers Fashion and Quality at the Best Price in a Sustainable way. Our employees make this happen in a challenging and exciting workplace with an open-minded atmosphere.
H&M offers numerous career opportunities. We believe in our employees' ability to develop, and support anyone who wishes to take on new challenges within the company. We recruit internally whenever possible; meaning there are plenty of possibilities to grow with us.
Who are we?
H&M Customer Service take care of queries and feedback from all H&M Customers globally, supporting our online markets. We are today around 1800 employees and 9 Customer Service Centers all over the world. Find you place in a fast moving environment where the customer is in focus and where we together as a team support each other to reach our high set business goals. We are offering a job where every day is an adventure, where only you set the limits to your career possibilities and where the customer is in focus.
H&M Online is a growing part of H&M with operations worldwide. Our business plan is to provide our customers "Fashion and quality at the best price in a Sustainable way". Considering our current and future expansion, we need to strengthen our Customer Service Organization and are now offering you one of the most exciting jobs in the market.
Warsaw CS Center
About our Warsaw H&M Customer Service Center
H&M's Customer Service is a multichannel and multibrand organization with a focus on delivering professional and quality service for customers of all brands via multiple channels.
Today our Warsaw H&M Customer Service employees nearly 250 employees and is a part of the global Customer Service family of almost 1800 employees. We are located in a modern office building close to the most popular Lazienki park in Watrsaw. Within our Customer Service center we provide service to customers in nine markets including Bulgaria, Croatia, Czech Republic, Hungary, Poland, Romania, Russia, Slovakia and Turkey.
Watch a video about Warsaw CS Center: