Work in a young, dynamic team, attractive benefits cafeteria, and free car or bicycle parking.* Blah, blah, blah.**
We could put ourselves forward as your dream employer, but… we'd rather talk about you!
Do you like new things? New work, technologies, research results, approach to consumers, and even the new PMI website, highly technological. Yep, we've got it all.
Now is the time when we - PMI - one of the largest and oldest corporations in the world - are undergoing a historic change. From a tobacco company to a technology company. From a product-focused brand to a customer-focused brand. We are changing into a center of excellence, where we have many complex and expert roles. What does this mean for you? Lots of good.
What are we betting on?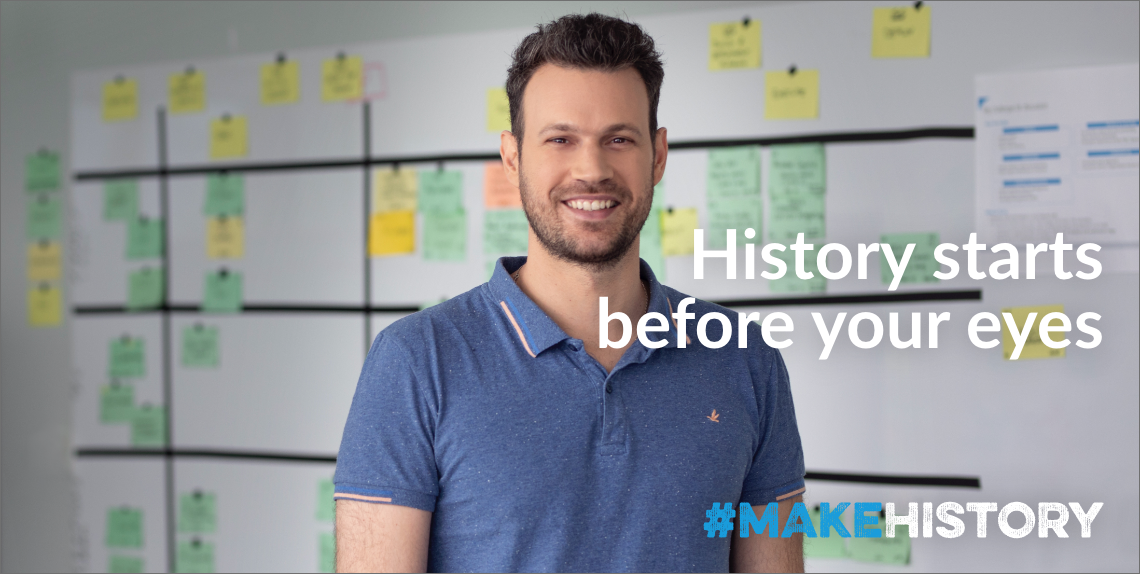 Now imagine that you are one step away from starting a job where you will have an opportunity to contribute to real change: your personal change and the change of society. Where you will become a part of a historic change of a global brand that has built its foundation on the skills and engagement of people. Sounds like a dream? Maybe for some, but at PMI, this is what things really look like. You get the tools and space to act. The stage is yours.
You want more? Check where we work at https://www.pmicareers.pl/working-places/shared-services-center-krakow Example? Our office in Krakow consists of over 2,000 people from several dozen countries. This is where, among others, experts from finance, HR, purchasing and IT departments work, on whom each of our employees in Poland and around the world can count on. We know you like it!
Still reading? Looks like there's some chemistry here!
Come and have a chat with coffee with us.
It's on the house.
* Don't worry, we offer all of this, too.
** Yes, a benefits cafeteria and a friendly atmosphere are also in the package.
It's about actions, not words