Founded in Switzerland in 1896, Roche has helped millions of patients around the world with innovative pharmaceuticals and diagnostics. We have been at the forefront of cancer research and treatment for over 50 years, with medicines for breast, skin, colon, ovarian, lung and numerous other cancers. We invest around 9 billion Swiss francs in R&D every year because finding novel solutions is our lifeblood.

At Roche, 90,000 employees worldwide believe it's urgent to deliver medical solutions right now – even as we develop innovations for the future. We are passionate about transforming patients' lives
Roche Global IT Solution Centre
Roche Global IT Solution Centre is located in Poznan and Warsaw. We are more than 470 IT professionals who create and maintain exceptional solutions for Roche sites around the world. Technology is our strength – everyday we use it to breakdown barriers of healthcare. We are an Innovation Hub - we bring science and IT together.
This is what it takes to make a difference in a health of millions.
Learn more: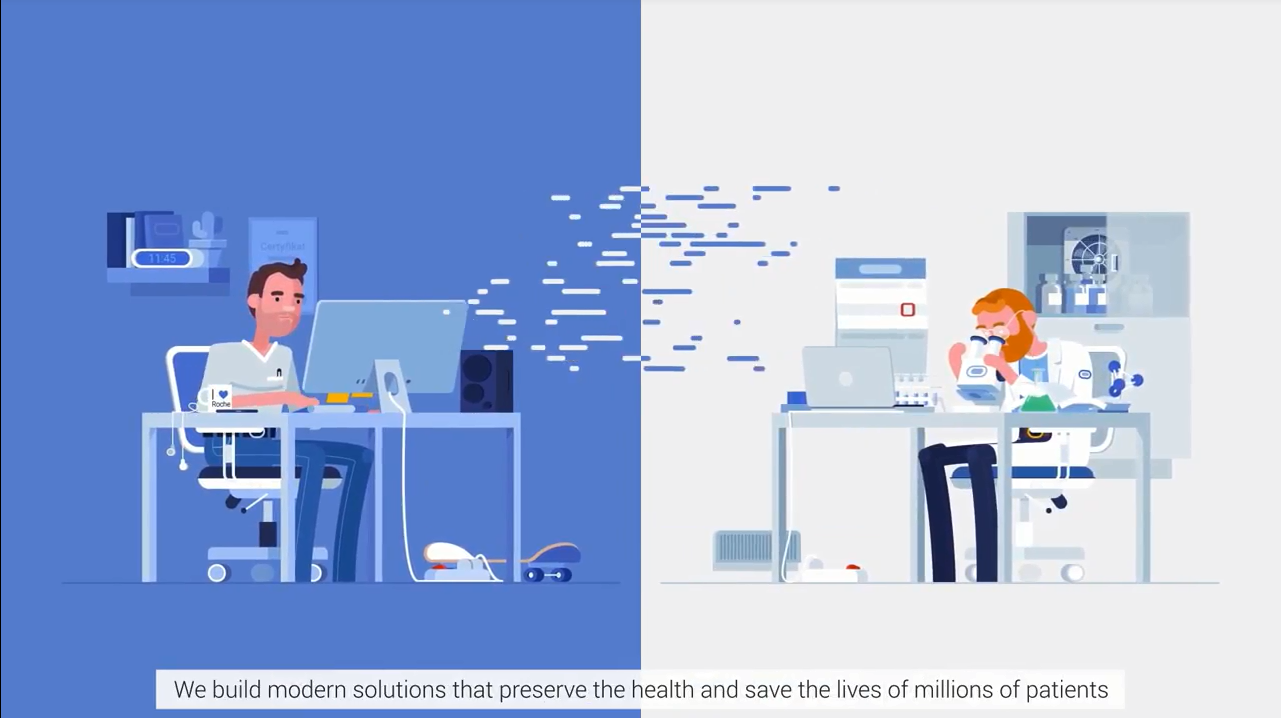 Join us to:
Make your work truly meaningful. We deliver innovative solutions that serve 15 million patients worldwide. We are courageous in both decision and action. We are proud of who we are and what we do. And we believe that good business means a better world.
Become the expert you've always wanted to be. We are a community of world-class professionals who constantly extend their knowledge to be always one step ahead. Our company supports our development so we can reach our full potential. We like to share our expertise with others within and outside of Roche. We organize our own conferences, hackathons and meetups. Let's 'Code4Life' together.
Feel encouraged, feel included. Experience our unique culture where you can be who you are and your individuality will be valued. Where we always respect each other, no matter their position, or age, or gender, or any other trait. Check out why so many of us become and stay colleagues – at work and beyond.