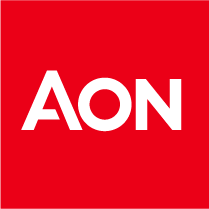 Financial Planning & Analysis Junior Analyst
Krakow, Poland

Financial Planning and Analysis
Aon Sp. z o.o.
Overview/Description:
Key support for Finance Business Partners and Analysts in other Aon locations to report and analyze key metrics including revenue, cost and premium.

Build an understanding and expertise to support and drive initiatives including:

Financial support and control.

Production, Interpretation and distribution of management information.

Assisting business unit budgeting & forecasting cycles.

Develop commercial and financial knowledge.

Influence financial performance.

Key Accountabilities:
Month End - supporting the month end close process from an FP&A perspective, including data gathering, consolidation and review of premium, revenue and costs by business unit Supporting the preparation of revenue and cost accruals/deferrals. Performing detailed reviews of headcount and staff costs. Summarizing key findings for FP&A colleagues to support discussions and decision making with the business

Forecasting and Planning - assist in the production of the monthly revenue and cost forecast for submission and updating of related systems. Support the annual budget process, including the design of templates and the critical review of planning assumptions

Business Performance - support the financial review of key initiatives focused on driving business performance, including the creation and analysis of business cases. Developing actionable insights which aim to improve business unit profitability

Management Information - support multiple business units through delivery of effective management information:

Assist in production and coordination of monthly business review packs

Provide insight of financial performance through accurate, timely and relevant reporting

Interpretation and clear communication of results, reports and analysis

Continuous review and improvement of management information- Raise queries to FP&A colleagues based on analysis and insights into Management Information

Business Partner Support - ad hoc tasks and reporting related to business unit management and governance meetings as appropriate

Process Improvement - maintain and improve the processes supporting financial planning and analysis activities

Skills & Competencies:
Sound understanding of forecasting and budgeting process

Solid accounting knowledge

Strong MS Excel & PowerPoint skills

Assured self-starter on relevant projects and work

Strong oral and written English communication skills

Evaluate and improve FP&A files/outputs in order to make more efficient and/or effective

Qualification Detail / Level Required: Degree educated with partial accountancy qualification or above

Spotless record and strong ethos

We offer:
Diverse and inclusive workplace - we value openness and authenticity and believe in the power of feedback

Flexible remote work environment

Employee-appreciation culture (multiple recognition programs)

The best medical cover on the market with free dental care

Wellbeing awareness (access to free mental health helpline, Stay-Well Day off, lectures, sports and more)

Generous benefits package (personal accident insurance, benefit platform for vouchers and more)

Internal career opportunities, individual development plan, professional development training and resources

Lots of social events, charity actions and opportunities to integrate with colleagues