Can you tell us more about ArcelorMittal's IT department in Poland and its role in the organisation?
I am in charge of an ArcelorMittal Applications Center, which is responsible for the development and maintenance of transversal IT Solutions for several departments: Commercial, Finance, Procurement and HR. It means that my team focuses on applications which are used across ArcelorMittal Europe, by several thousands of users. We provide expertise in SAP development, Business Intelligence and Analytics, Testing, Robotic Process Automation and Web and Mobile development. Our goal is to improve the safety, the quality and reliability of our services and to deliver better products to our customers. For instance, we are currently involved in several digitalization programs, such as a customer portal called SteelUser for the Commercial department and an ERP [Enterprise Resource Planning] consolidation (moving from eight different systems to a single one) for the Finance department. We also develop information solutions for the Procurement department, to support our transversal buyers at the European level. Last but not least, we are in discussions with the HR department for a new solution improving employee interaction with human resources and management, to bring the overall employee experience to a new level. We strive to provide an environment where employees can feel at ease, using modern tools.
Would you say that Poland is a good place to build a successful career in IT?
Definitely. Why? First of all, one of our goals is to increase our IT activity here. ArcelorMittal may not be very known for its IT operations, nevertheless IT is key for delivering new services and for improving the quality of our products – those elements are important for the management of the Group. I believe that ArcelorMittal provides a very interesting context for an IT professional who wants to work in Poland, being both an industrial company with tangible products and expanding in brand new digital solutions. Our team is growing and, as I have mentioned before, we are focusing on transversal activities, which means most of our projects are delivered to the rest of Europe. Also, I am myself a vivid example. I was based in Luxembourg and moved to Poland with my family, at the beginning of this year. I decided to take up the challenge and support ArcelorMittal's mission here.
Do you have a lot of foreigners in your department? Do you think that the company supports diversity?
We are an international company, our main language is English, we cooperate a lot with our colleagues in Belgium, Luxembourg, France, Spain, Germany and Italy. So, by nature, our work is international. In my team, there are many Polish citizens, but also French and Belgian citizens, and we are really open to people from different countries - as long as English is mastered and the skills are there, the door is open, anyone is welcome to join our team. I know from experience that ArcelorMittal offers opportunities to work in different countries and domains – you can start in one location and move to another, you can stay in one country but move to a different domain, it is really up to you. It is possible to grow within the organisation either by taking on new roles or by moving between sites in order to gain, share and grow your professional experience.
What skills are you looking for in candidates during the recruitment process?
We are in need of different skills and levels of seniority - both junior and senior specialists. For me, the most important skill is the person's capability to adapt to the environment and bring value to the team. One of my hobbies is to promote the Agile approach in our organisation. I think that having this kind of mindset is key today – we need to be ready to work in a changing world, ready to work creatively, to deliver more frequently, in a collaborative manner. That is why you need to master English and be able to communicate with the team. Candidates often ask us: "Do we need to travel a lot?". I know from experience that it can be challenging, therefore I want to ensure that a healthy work life balance is maintained. Of course, my team is involved in different European projects, so they sometimes travel to other locations. It is necessary to maintain constant and frequent interaction, but today this can be easily managed using new technologies – we can keep the communication channel open without having to fly everywhere. On a related note, working on these European projects allows us to enable an interesting home office policy, where our teammates can work from home up to 50% of their work time.
How does the company support the growth and professional development of IT specialists?
First of all, we have the ArcelorMittal University, which offers not only face-to-face training but also a broad catalogue of online resources, ranging from technical and management courses to soft skills training. We all know that training is important but most of the time we learn in our jobs. At ArcelorMittal, you have the opportunity to work on various interesting projects, which help you to quickly gain the necessary experience in different fields. In my team, I also identify which employees are willing to move forward, broaden their skills in other domains in our Group. I am always supportive of such changes, if they are well planned, because they bring a more diverse experience to the team.
Nowadays, it is often said that employees should develop their soft skills in order to thrive in an AI-driven future. What non-technical skills will be relevant to the IT industry?
The key is really to be able to communicate and to connect with our end users. To put ourselves in our user's shoes, because we do not want to create a system that looks nice but works only for us, not for them. That is why, this communication part is really important. You also need to have the mindset of wanting to constantly improve and adapt to changes. Sometimes we tend to stay in our comfort zone – especially if we are really good at something. Of course, it is necessary to have some expertise, but sometimes, we also need to step outside our comfort zone in order to improve ourselves and our products. These skills are invaluable in our work environment.
What will be the biggest challenges facing the IT industry in the coming years?
Today's market is very dynamic and highly competitive, so we all focus on attracting, on winning the best candidates. Speaking of my domain, we are expanding our IT team – the biggest challenge for me is to find good candidates interested in our projects and willing to stay for the long haul. As an employer, our role is to provide our employees with a pleasant work environment and interesting projects, so that they get really engaged in the process and grow their career with us.
What are your team's main objectives for the next five years?
For me, five years is a long time. But the vision I share with my team is that, within two years, when someone in ArcelorMittal Europe wants to create an IT solution, they say "We have a good team in Poland that can help us". It is a question of visibility but also demonstrating our capability. Today, I have a skilled team in SAP environments, and I want to expand in non-SAP environments and more diverse technologies in order to support the initiatives of the organisation and be more visible in Europe. I want us to be the department of choice when it comes to implementing information systems in Europe. This is our overall approach here, at ArcelorMittal Business Center of Excellence, and it spans all fields – we focus on bringing the best talent here and providing our services across all Europe.
---
Our expert: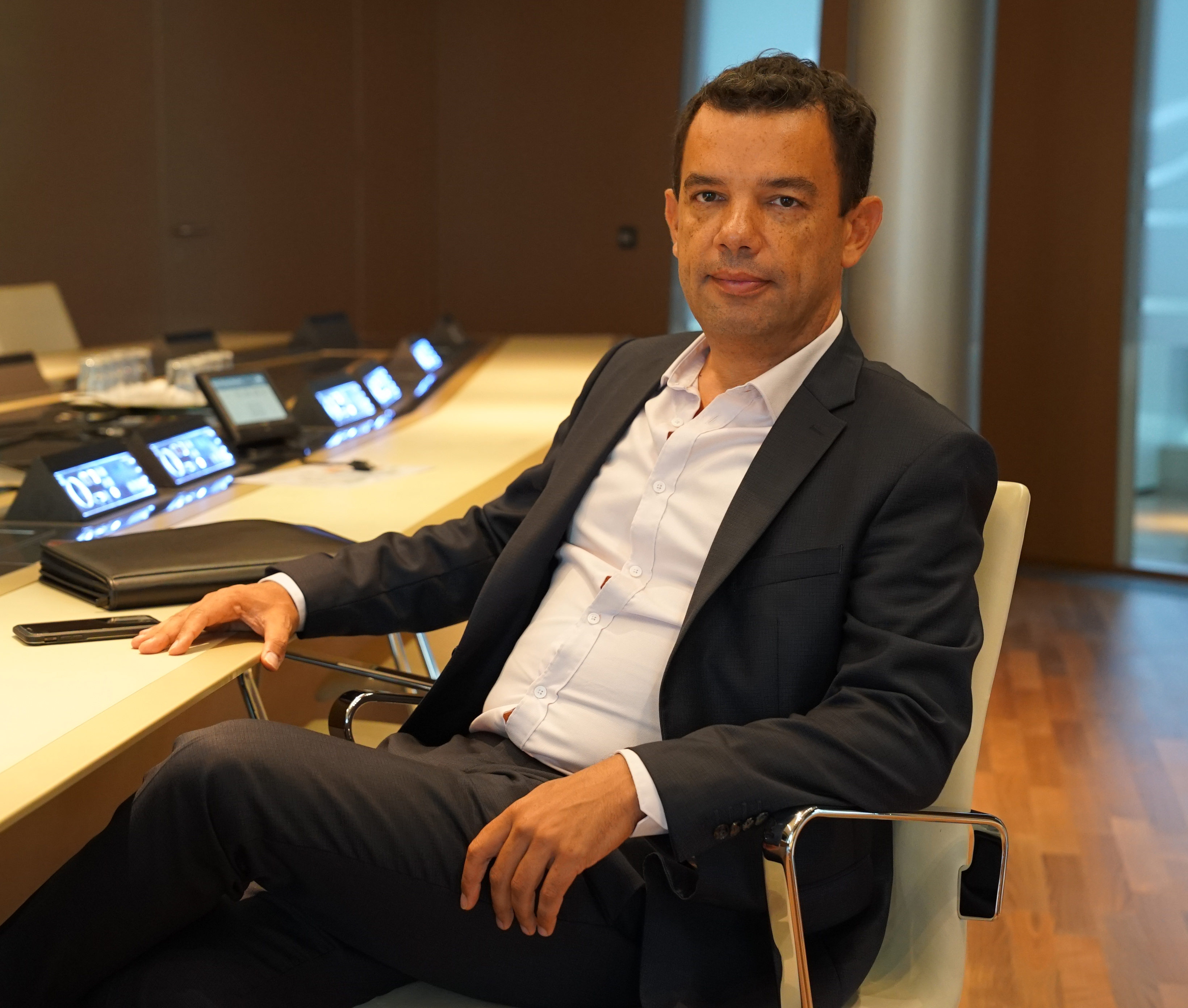 Dominique Geeraert
IT Director
ArcelorMittal Business Center of Excellence