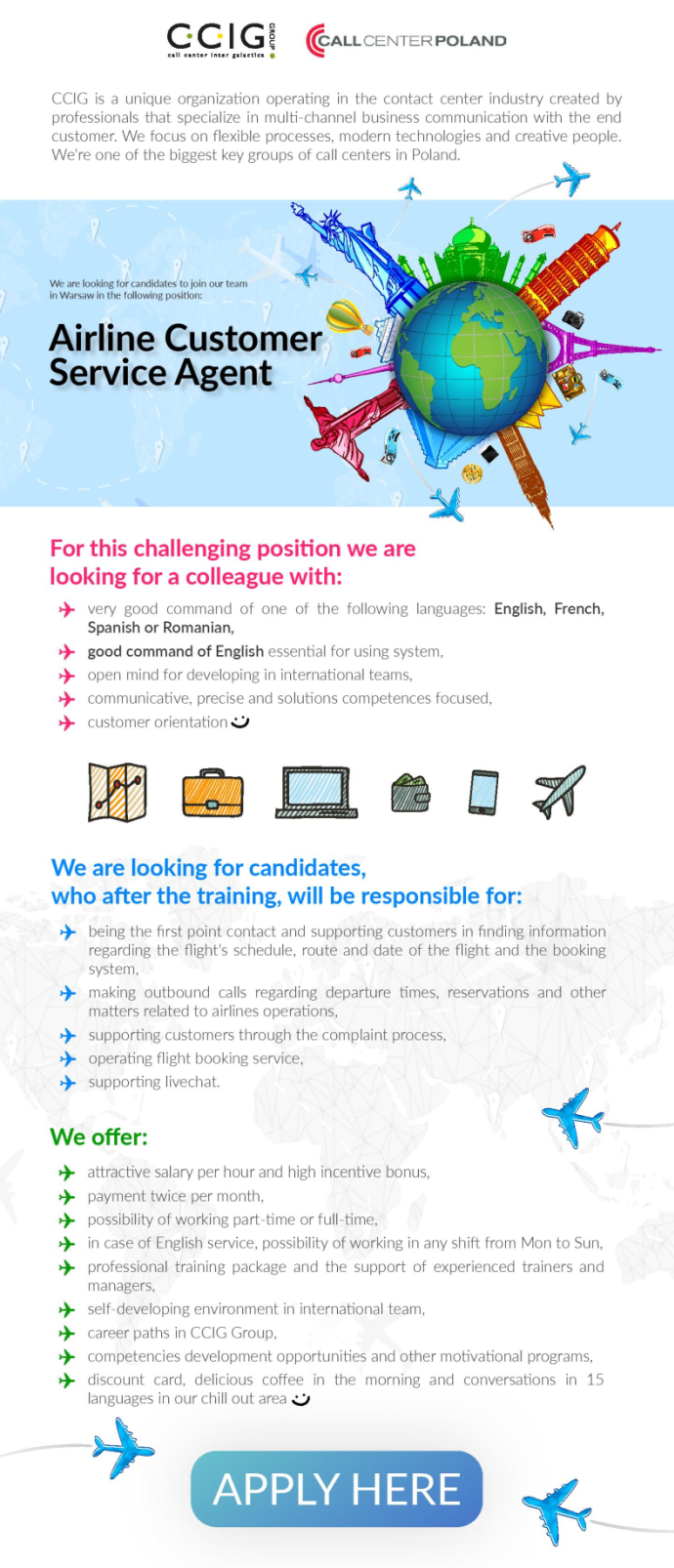 CCIG is a unique organization operating in the contact center industry created by professionals that specialize in multi-channel business communication with the end customer. We focus on flexible processes, modern, technologies and creatice people. We're one of the biggest key groups of call centers in Poland.
Airline Customer Service Agent
For this challenging postion we are looking for a colleague with:
very good command of one of the following languages: English, French, Spanish or Romanian,
good command of English essential for using system,
open ind for developing in international teams,
communicative, precise and solutions competences focused,
We are looking for candidates, who after the training, will be responsible for:
being the first point contact and supporting customers in finding information regarding the flight's schedule, route and date of the flight and the booking system,
making outbound calls regarding departure times, reservations and other matters related to airlines operarionsl
supporting customers through the complasint process,
operating flight booking service,
supporting livechat.
We offer:
attractive salary per hour and high incentive bonus,
payment twice per month,
possibility of working part-time or full-time,
in case of English service, possibility of working in any shift from Mon to Sun,
professional training package and the support of experienced trainers and managers,
self-developing environment in international team,
career paths in CCIG Gtoup,
competencies development opportunities and other motivational programs,
discount card, delicious coffee in the morning and conversations in 15 languages in our chill out area