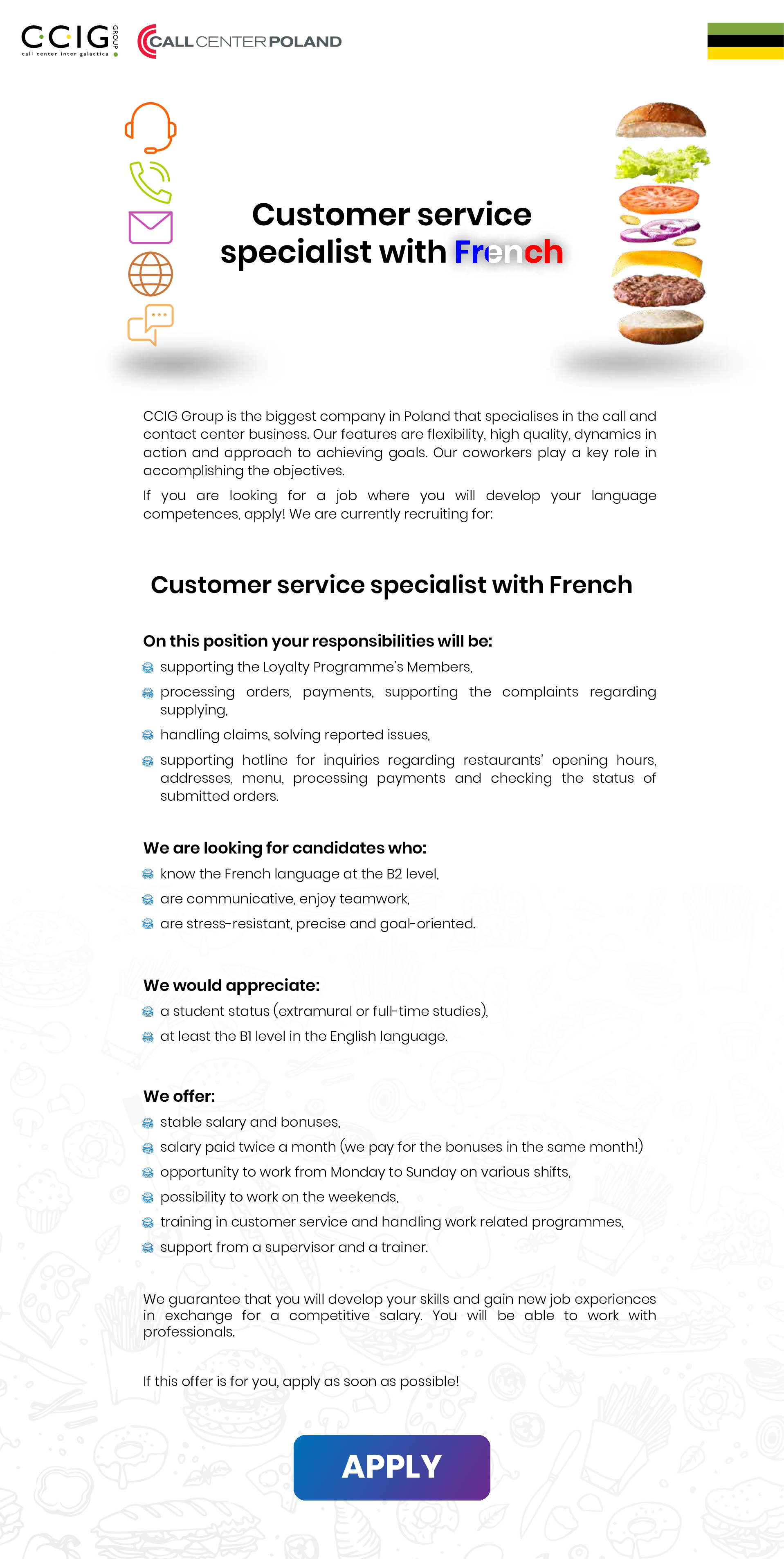 CCIG Group is the biggest company in Poland that specialises in the call and contact center business. Our features are flexibility, high quality, dynamics in action and approach to achieving goals. Our coworkers play a key role in accomplishing the objectives.

If you are looking for a job where you will develop your language competences, apply! We are currently recruiting for:
Customer Service Specialist with French
On this position your responsibilities will be:
supporting the Loyalty Programme's Members,
processing orders, payments, supporting the complaints regarding supplying,
handling claims, solving reported issues,
supporting hotline for inquiries regarding restaurants' opening hours, addresses, menu, processing payments and checking the status of submitted orders.
We are looking for candidates who:
know the French language at the B2 level,
are communicative, enjoy teamwork,
are stress-resistant, precise and goal-oriented.
We would appreciate:
a student status (extramural or full-time studies),
at least the B1 level in the English language.
We offer:
stable salary and bonuses,
salary paid twice a month (we pay for the bonuses in the same month!)
opportunity to work from Monday to Sunday on various shifts,
possibility to work on the weekends,
training in customer service and handling work related programmes,
support from a supervisor and a trainer.
We guarantee that you will develop your skills and gain new job experiences in exchange for a competitive salary. You will be able to work with professionals.
If this offer is for you, apply as soon as possible!