Creative Project Manager
Who are we looking for?
What you absolutely need to have:
C1-level English (written and spoken)
Passion for marketing and communication, preferably confirmed by a degree in English, Marketing, Communications or Psychology
Excellent communication skills, with a customer-centric approach
Strong project management skills and experience
A desire to work with people and to forge strong working relationships
Attention to detail
A creative mind (and an ability to adapt your thinking to a business context).

What would really help your application:
Experience working in a corporate marketing function or creative agency
Excellent organizational and multitasking skills
Agile Project Management certification (or similar)
Familiarity with Project Management tools (e.g. Jira, Teamwork, Asana) and G-Suite
Experience supporting a company's presence at events (e.g. logistics, overseeing production of creative work, etc.)
Ability to work in a high-pressure, deadline-driven work setting
Proactive approach with the ability to put forward new ideas
A passion for technology (especially within a business context).
We might ask you to take part in a test that is aligned with tasks that you might perform in this role. This is a useful way for us to learn more about you and for you to decide if you'll like what we do and how we work.
What will you do?
At MACS, Creative Project Manager means being able to:
Lead projects. You'll be working on projects that involve designers, copywriters, motion designers, videographers and experienced marketing professionals. It'll be your job to successfully translate project objectives into high-quality creative work while keeping the budget within the agreed ranges.
Build briefs, budgets, proposals and trackers. We'll look to you to be meticulous about ensuring creation and completion of all documentation associated with a project, right from producing the minutes from the first call to closing the book on a project.
Pick up and master new tools. We use tools like G-Suite, Teamwork, Slack and more. We'll look to you to demonstrate best practice use of these tools, ensure the right tools are used for the right purpose and be willing to experiment and investigate new tools as they come onto the market.
Manage multiple projects at once. You'll be responsible for managing a variety of different types of projects (print and digital assets, videos/animations presentations, KV, VI, content, etc.) and you'll need to know how to prioritize based on the needs of your stakeholders.
Know the difference between project management and project coordination. We're not looking for people to copy and paste requests without checking if they're complete or not – we're looking for people who can get under the skin of a topic, work out what's required and make sure the goods are delivered.
Be a trusted advisor to our internal stakeholders. Many of our stakeholders are not marketing professionals – it'll be up to you to advise them on how to achieve their objectives and translate their expert business insight into compelling creative work.
Liaise with external suppliers. Sometimes, the assets that we create need to be printed and shipped. In this role, we will rely on your expertise for guidance on the tactics and vendors to use, and for you to liaise with all parties until the assets reach their destination.
Main accountabilities
Working directly with our clients to understand their requirements, define assets and agree on delivery dates
Plan delivery through timely resource booking and clear project plan
Take part in the scoping call, coordinate proposal writing process & creation of competetive estimates
Communicate the project parameters in a clear and effective manner, facilitate the project team meetings and ensure everybody has a clear sense of next steps
Have an understanding of MACS operational system and use the project management tools for project set-up, management, budget tracking and closure to ensure the effective management of the project
Act as the main point of contact for all project-related tasks for both the client and internally, set and manage expectations on an ongoing basis, address and mitigate unexpected issues
Evaluate the creative work and its alignment to brief
Build strong relationships both with our stakeholders and internally, establish the role of a strong and trusted advisor
Who will you be working with?
Capgemini's in-house agency, MACS (Marketing And Creative Services), comprises more than 70 copywriters, marketers, designers and developers from a wide variety of backgrounds and 13 different nationalities. We are looking for a Creative Project Manager to join us and fuel our continued growth. Based in Krakow, Poland, the Creative Project Manager will work in a global team with experienced marketers, consultants and sales teams from around the world. He or she will work together with designers, copywriters and developers on a variety of projects ranging from traditional marketing materials (print) through newer forms of media (video and motion) and across digital and social.
What we offer?
Atmosphere
Working with great people and in legendary atmosphere
No formal dress code
Annual family picnics
Unforgettable integrational events
Employee volunteering opportunities and interesting CSR projects
We value and respect diversity in terms of gender, nationality, roles, age, interests
Internal celebration initiatives: Children's Day, St. Nicholas Day and many more
Supporting employees' hobbies: Business Run, e-sport games, basketball, volleyball
Development
Development in expert or leader competencies
Broad training offer with possible co-funding
Access to MIT Sloan Management Review Polska knowledge base
Introduction plan for new employees and Buddy Initiative
A wide range of instructor-led and e-learning trainings
Co-financing for post-graduate studies and courses
Many companies under one roof / internal headhunters
Internal development events: conferences, meetings, communities
Education First platform for learning English online
Benefits
Contract of employment for an indefinite period
Bonuses, including those for new employees recommendation
Additional life insurance
Access to MyAudiobooks - Entertainment and personal growth in audio version
Attractive package of extra benefits of your choosing (fitness, gym, cinema, etc.)
Disability inclusion, assistive technologies, reasonable accommodations
Private medical care for you and your family
Bicycle parking and carpooling options
Free coffee, water, milk and wide range of teas
Anti-smog plants in offices
Car leasing
About us
Capgemini
is a global leader in consulting, technology services and digital transformation. Capgemini Poland's Business Services unit is at the forefront of innovation in areas such as HR Services, Finance & Accounting, Supply Chain, Intelligent Automation and Business Transformation. Our international team features people from 60 different nationalities, and we work on exciting, multi-lingual projects with some of the world's leading brands.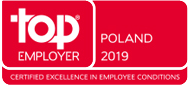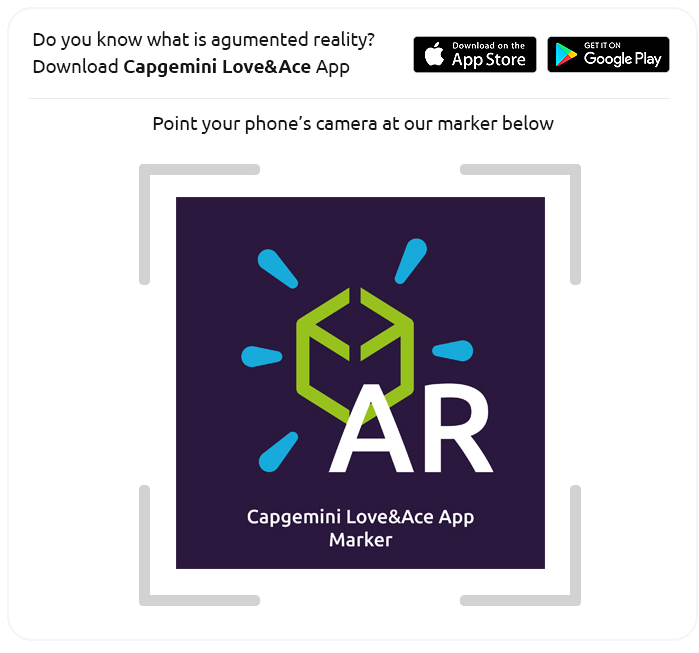 www.capgemini.com/pl-pl/marker