Operations Business Process Owner - Pricing
Warszawa
Do you dream of working in a company that is driven by a meaningful purpose? An inclusive company that empowers you to do your best and be innovative?
We're looking for an Operations Business Process Owner to our Global Pricing team in our office in Warsaw, Poland. The mission of the role is to create Global Pricing Process maps for Country/ Operations Price waterfall Management. He/she will also leverage Digitization to create sustainable implementation of the pricing processes to ensure seamless and stable functioning of critical business processes. In this role, the Process Owner interacts with BUs, countries and zones at various level of management.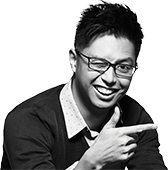 What you will do:
Develop Global Guidelines on Pricing Processes related to different elements of Pricing Waterfall 1) List price Management 2) Standard Discount Management 3) Special Price Agreement (SPA) Management 3) SPA Claim Management 4) Performance Bonus Management
Enable Implementation of Global Pricing Processes in Countries
Support Pricing Assessments, find gaps on Process improvements
Support process transformation project in specified countries on the roadmap
Support Pricing tool deployment project as subject matter experts during live project to guide country project managers and other internal and external teams supporting the project deployment
Drive continuous improvement of the processes with the help of optimization experts
Be active trainer on Pricing Topics, lead pricing trainings in countries, teams assigned by Training leader in Global Pricing team
Perform thought leadership on new pricing models, pricing processes, deployment technics, change management, creating the big picture between strategy and pricing
Utilize your business and pricing experience, to be a pioneer into new analytics technics such as Artificial Intelligence, Machine Learning and put these technics to the use of price optimization
If you have:
Bachelor / Master's degrees in business / Marketing or its equivalent
Priors Operational experience in functions such as Marketing, Pricing, Sales or Finance is preferred). Transversal / Cross functional Experience is desired
Working knowledge of MS Office Tools (Power point, Word, Excel)
Prior experience of working on a tool deployment project will be desirable (but not limiting)
Self-motivated and strong persistency to bring vision to operation model
Mature individual comfortable in working without formal organizational reporting perimeter
Good command of spoken and written English. Computer literate and presentation skills.
Multi-tasking ability – handling more than 1-2 projects and workstreams will be common
Flexibility to work in multi-time zone environment
Open to Travel – complex topics, stakeholder and change management involved will demand frequent travel due to nature of work.
CPP – already a Certified Pricing Professional or willing to take this certification.
Ability to deal with complexity of business problems
Exceptional communication and innovative problem-solving skills
Stakeholder Management
Ability to build relations and influence various stakeholders
…and would like to have…
Exciting job in an international company leading the Digital Transformation of Energy Management and Automation, with significant market share
Collaboration with cross-region teams, work in a diverse and supportive team of professionals
Induction training - that will help you to smoothly find yourself in our company
Special trainings tailored to your needs and career goals
Wide choice of benefits
…share your CV (in English) with us.
Benefits we offer:
Social
Fund
Life
Insurance
Medical
care
Yearly
bonus
Christmas
bonus and
recognition
awards
At
Schneider Electric,
we believe access to energy and digital is a basic human right. We empower all to do more with less, ensuring Life Is On everywhere, for everyone, at every moment. We provide energy and automation digital solutions for efficiency and sustainability.