Senior Database Architect
Warszawa
Schneider Electric's purpose is to empower everyone to make the most of our energy and resources, ensuring Life Is On everywhere, for everyone, at every moment. Along the way, we create and provide equal opportunities for everyone, everywhere. We continuously create an inclusive environment and welcome people from all walks of life. We are empowered to do our best and innovate, while living our unique life and work. Together, we dare to disrupt and turn our bold ideas into reality.

Great people make Schneider Electric a great company.

Join an exciting team and help drive transformation on our digital journey. As a Database Architect for Finance Data Operations you will build robust, secure and performant data warehouses to supply our Finance community with operational, analytics and reporting ready dat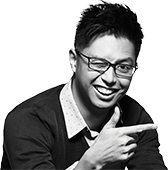 Key responsibilities include:
Strong problem-solving leader, who can coach and facilitate others to solve problems
Lead data driven community, create data principles and standards
Develop and maintain MPP cloud data warehouses and data marts
Support legacy databases and assist with migration to cloud data operations platform
Extract, Transform, Load various data types and sources
Create and maintain data warehouse security and permissions
Resolve data warehouse performance and access issues
Design and build data quality monitoring
Optimize data warehouse cost and performance
Develop automated regression tests
Maintain data warehouse performance metrics
Support end user reporting and analytical use cases
Perform routine database maintenance
Optimize database performance
Tenaciously solve problems and make decisions under uncertainty
Actively contribute to team ceremonies including: sprint planning, daily stand-up, sprint review and retrospectives
Demonstrate a strong ownership in understanding business needs and driving business valued outcomes
Required qualifications:
University degree in a quantitative concentration: Computer Science, Engineering, Mathematics, Economics or equivalent
10 years of designing, building, and maintaining databases
10 years of schema design and data modelling
5 years of designing, building, and maintaining MPP data warehouses (AWS Redshift, Snowflake, Azure Data Warehouse, Apache Druid, Apache Presto, Apache Impala, etc.)
3 years of experience as Oracle DBA
Excellent proficiency with SQL
Intermediate proficiency with Python
Familiarity with software architecture design concepts
Experience with Version Control System (GIT)
Fluent in English
Preferred qualifications:
AWS Certification: Solutions Architect, SysOps Administrator, Developer, DevOps Engineer
Experience developing and operating workflow orchestration (Apache Airflow)
Experience building data pipelines with Python, Scala, PySpark, SparkSQL or Java
Experience building on the Hadoop stack especially Spark
Experience building graph databases (AWS Neptune - preferred, Neo4j)
Experience with change data capture extraction (Qlik Data Integration, Attunity Replicate, AWS DMS)
Experience with Delta Lake
Experience with threat modeling
Benefits we offer:
Social
Fund
Life
Insurance
Medical
care
Yearly
bonus
Christmas
bonus and
recognition
awards
At
Schneider Electric,
we believe access to energy and digital is a basic human right. We empower all to do more with less, ensuring Life Is On everywhere, for everyone, at every moment. We provide energy and automation digital solutions for efficiency and sustainability.