Junior Change Manager - HR Digital & Transformation Project
Warszawa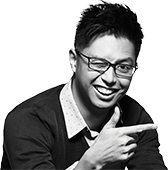 What will you do?
Establishing a strong European network within the HR Community to understand and map our current business challenges
Designing a European Stakeholder and Change Agents network within the various HR streams in Europe and beyond
Working alongside the HRS European leadership team to build an overarching and easily understandable Shared Change Story, compiling our organizational imperative, future vision and solutions
Being a key "go to person" for the Project Management Community in Europe for question related to Change Management and its methodology
Collecting key data via various channels (survey, workshop, focus groups, etc.) to assess the legacy and readiness for the change, as well as estimate the level of risk
Moderating workshop with identified key stakeholders to animate and prepare your change network
Coaching and mentoring key sponsors to make sure that the right direction, guidance and support is provided from the leadership to the ones who must adapt and transition through the change
Creating with the relevant stakeholders, a powerful engagement plan describing how to involve, to learn, to recognize and to communicate for a given project or change
Compiling a list of change materials required and design these latter for the regional scope
Liaising and coordinating regional actions with identified Change Agents to drive the change locally: how to manage local sponsors, how to connect locally and how to manage resistance from the field.
Acting as a Regional Governance body to ensure the deployment of various change action and smooth implementation of the communication plan
Collecting the voice of customer and measuring the success of the change actions and of the adoption rate
Collaborating proactively with the leadership team to establish corrective measures wherever necessary
Moderating learning modules and maintaining useful tips and information about Change Management for HRS Europe
What will help you to be successful?
Strong experience and/or qualification on the topic of Change Management
Outstanding communication skills and ability to prepare /moderate workshop
Sound understanding of HR structure, processes and challenges within Schneider Electric
Ability to use and develop quickly a strong network within HR and beyond
Previous leadership or mentorship experience to coach sponsors at leadership level
Strong resilience and ability to work in a fast pace environment
Experience with / understanding deployment of digital and or agile projects would be a plus.
If you would like to have…
Exciting job in an international company, with opportunities to lead and contribute to different projects & actions (e.g. CSR, charity, Employer Branding, Well-Being)
Work in a diverse and supportive team of professionals
Buddy, mentor & induction training - that will help you to smoothly find yourself in our company
Special training tailored to your needs and career goals
No formal dress code - we welcome people as they are and perceive diversity as value for the company
Possibility to use foreign languages and to collaborate with cross-region teams
Wide choice of benefits
And more… share your CV (in English) with us.
Benefits we offer:
Social
Fund
Life
Insurance
Medical
care
Yearly
bonus
Christmas
bonus and
recognition
awards
At
Schneider Electric,
we believe access to energy and digital is a basic human right. We empower all to do more with less, ensuring Life Is On everywhere, for everyone, at every moment. We provide energy and automation digital solutions for efficiency and sustainability.