FP&A Financial Analyst - project cost control
Warszawa
Do you dream of working in a company that is driven by a meaningful purpose? An inclusive company that empowers you to do your best and be innovative?
We are building a new FP&A structure located in Warsaw, and we are looking for new FP&A Financial Analyst team members to be part of an exciting change in the way we approach FP&A as a company. This team will be part of defining and delivering this transformation and offers significant opportunity for growth, both within the role and for future opportunities in Schneider Electric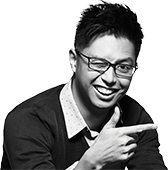 AREAS OF RESPONSIBILITY:
Ensure integrity and reliability of monthly costs including intercompany recharges, payroll costs, travel, marketing costs, others.
Follow up of R&D projects cost to ensure overall consistency and quality including headcount, labor cost and expenses tracking
Implement and maintain relevant allocation keys by divisions and line of business
Maintain close communication with Accounting and other process participants to ensure proper monthly cost reporting
Prepare statutory reporting package
Analyze and adequately comment cost evolution vs forecast and previous periods by project, function, nature
Prepare and present Managerial reports of monthly performance to business leaders and top business executives
Be point of contact to address questions regarding monthly performance and efficiencies
Work closely with business leaders, project managers, FBPs, HRBPs, FP&A teams in preparing quarterly forecasts by obtaining R&D project cost, calculating Non-R&D cost (payroll / HC assumptions, purchases, depreciation, facility costs), consolidating data, preparing and communicating synthesis to finance and business stakeholders including top business executives
Prepare and present cost variance analysis vs previous year, targets, previous forecasts (inflation, productivity, volume & price impact, etc.)
Manage set up of cost centers, profit centers, WBS, internal orders
Ensure data consistency between different systems, including ERP, Ecube, Spot (PPM)
Work with Tableau reports
Support process transition and document transferred knowledge
Experience and skills we are looking for:
2 years of experience as analyst or as controller in a business environment, cost controlling would be an asset
Bachelor's or master's degree (finance, accounting, statistics, mathematics or equivalent).
Excellent communication and presentations skills
Strong Analytical mindset and Curiosity
Good collaboration and ability to interact with business leaders at various organization levels.
Ability to work with personal accountability and ownership
Ability to organize, summarize and articulate complex financial information for decision making.
Attention to details and ability to identify issues or inconsistencies.
Strong can-do mentality and drive to accomplish tasks in an environment with multiple stakeholders and BI tools
Good English command.
Advanced knowledge of Excel, SAP/Oracle & BI tools knowledge, MS Office.
Passion for continuous improvements & change management.
What do we offer
Close collaboration with business leaders
Work with personal accountability and ownership
Opportunities for business insights, process improvements and innovations
Collaboration with cross-region teams, work in a diverse and supportive team of professionals
Development within international organization
Work in integrated Microsoft Office 365 environment, various BI tools including Tableau
Benefits we offer:
Social
Fund
Life
Insurance
Medical
care
Yearly
bonus
Christmas
bonus and
recognition
awards
At
Schneider Electric,
we believe access to energy and digital is a basic human right. We empower all to do more with less, ensuring Life Is On everywhere, for everyone, at every moment. We provide energy and automation digital solutions for efficiency and sustainability.