Campaign Creation Director
Warszawa
Do you want of working in a company that is driven by a meaningful purpose? An inclusive company that empowers you to do your best and be innovative?
We're now looking for a Campaign Creation Director located in Warsaw, Poland. The person will join the Global Campaign team in driving the Marketing Transformation along the marketing value chain of attract, engage & convert from digital and display advertising to social media to offline channels into sales orders through campaigns.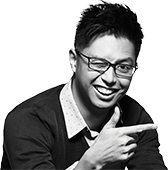 What you will do:
Establish team & individual goals & metrics and ensure that campaigns created by the team are delivering on goals and impact.
Guide the team in the development of campaign creative briefs to ensure strategy, objectives, expected outcomes and performance measures, target audience, etc are in alignment with inputs from Global Marketing BU Strategic Marketing partners and resulting in campaign ideas that resonate with target audience.
Assess requirements of all campaign projects to build and drive effective projects' plan including project scope/deliverables/timelines, milestones (from scoping to design to final approvals) & timely flow of information with project stakeholders including communicate updates if there is a change in project statement of work, schedule and estimate.
Oversee the approval process (BME, GM BU Plug-in and also CMO for new campaign concepts) and ensure Campaign Assets are ready for execution (proof reading, testing, etc)
Ensure consistency of assets and organization's brand & identity is adhered to in campaigns across all communication channels.
Support GMBU Strategic Channel Marketing or Segment Managers with campaign communication with country marcom team by providing campaign creative asset kits to be part of overall campaign guidance and lead workshop/meetings on campaign activation ideas & best practices.
Review and analyze campaign performance, and implement improvements where needed to maximize ROI.
If you have:
Demonstrated leadership ability; more than 10 years of extensive experience leading cross departmental teams on a variety of B2B marketing campaigns from inception to completion with a combination of regional and country field execution.
Ability to foster professional development and motivate direct reports.
Outstanding strategic thinking skills, exercise judgement and problem-solving ability and resourcefulness.
Superb written and verbal communications skills. Ability to persuade senior audience, of the wisdom of proposed campaigns.
Experience in the use of digital marketing & social media for lead generation and content marketing
Creativity and ability to generate big, new ideas and take (smart) risks to deliver on unique campaign ideas that creates buzz in the market
Ability to manage complex projects across functional teams with discipline and precision.
Speed, flexibility, adaptability and ability to work under pressure in a fast-paced environment and successfully managing multiple campaigns running at the same time.
Ability to work independently with problem-solving ability, and self-motivated.
Data and results driven with strong knowledge around metrics, KPI, ROI analysis and A/B testing
…and would like to have:
Exciting job in an international company, which is leading the Digital Transformation of Energy Management and Automation, with significant market share
Collaboration with cross-region teams
Work in a diverse and supportive team of professionals.
Mentor & induction training - that will help you to smoothly find yourself in our company
Special trainings tailored to your needs and career goals
Opportunity to develop and grow through experience and exposure
Competitive remuneration package
Wide choice of benefits
The possibility to work independently with trust of your manager
…share your CV (in English) with us.
Benefits we offer:
Social
Fund
Life
Insurance
Medical
care
Yearly
bonus
Christmas
bonus and
recognition
awards
At
Schneider Electric,
we believe access to energy and digital is a basic human right. We empower all to do more with less, ensuring Life Is On everywhere, for everyone, at every moment. We provide energy and automation digital solutions for efficiency and sustainability.