Events and Marketing Program Coordinator
Warszawa
Do you dream of working in a company that is driven by a meaningful purpose? An inclusive company that empowers you to do your best and be innovative?
We're looking for talented Events and Marketing Program Coordinator in Warsaw, Poland, The person will be working for the Global Marketing team in Digital Energy Division and will be responsible for coordinating and driving the execution of the segment and channel led activities and programs. This role will report to the Thought Leadership and Communications Leader and work closely with the marketing team of Digital Energy Division.
This position requires an enthusiastic, detail-oriented and organized coordinator to support our Marketing team. With strong attention to detail, this person will be supporting the team on an array of projects including branding efforts, social media support, event support and other ad hoc projects. The ideal candidate will be a self-starter, eager to learn, highly organized and a creative problem-solver.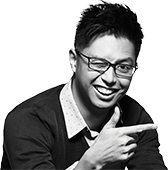 What will you do:
Event project management including the content coordination & delivery with pre- and post-event promotion & analysis
Work collaboratively across departments, to support the development of the global marketing campaigns and programs
Social media and employee advocacy program support
Assist with the development of social media lead generation cookbooks for 'key' opportunities & campaigns
Events project coordination:
Create an annual events calendar
Plan and lead the execution of the events according to requirements, target audience and objectives
Create and maintain an inventory of digital tools and content for product/software demos
Cooperate with the front offices to ensure global content is re-used for local events
Pre- and post-event promotion & analysis including lead follow-up process support
Experience and skills we're looking for:
Experience as in the event coordination, including digital events
Excellent organizational and project coordination skills
Knowledge of KPIs and marketing techniques for event management
Computer savvy; proficient in MS Office and Webex Events
Communication and people skills
BS/BA in marketing or related field is preferred
Traveling to on-site events as needed (minimal)
English language fluency
If you would like to have:
Exciting job in an international company, which is leading the Digital Transformation of Energy Management and Automation, with significant market share
Opportunity for intense development, high business exposure and participation in international projects
Induction training - that will help you to smoothly find yourself in our company
Special training tailored to your needs and career goals
Wide choice of benefits
… share your CV (in English) with us.
Benefits we offer:
Social
Fund
Life
Insurance
Medical
care
Yearly
bonus
Christmas
bonus and
recognition
awards
At
Schneider Electric,
we believe access to energy and digital is a basic human right. We empower all to do more with less, ensuring Life Is On everywhere, for everyone, at every moment. We provide energy and automation digital solutions for efficiency and sustainability.