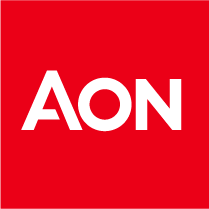 System Analyst
Krakow, Poland

Benefits Service Delivery
Aon Sp. z o.o.

Overview:
Aon's Health and Benefits department sets up and manages online benefit systems for our clients. In the role of System Analyst you will be responsible for the conversion of client requirements into standard technical requirement templates for the TBS system. The System Analyst is also responsible for coordinating system configuration, validating the test execution approach for non-standard solutions, and collaborative work with Data Analyst.

Responsibilities:
Converting, updating, and maintaining client requirements according to comprehensive needs of a project

Assisting the configuration by guiding on how the deployment (or migration) of new system updates into the production environment should occur

Working with internal team members to clarify requirements and communicate client expectations

Providing domain specific expertise on benefit structure, guiding principles, and system integration tasks

Coaching team members on technical and proprietary tools required to configure, test, debug, monitor, and report on system capabilities

Working with development to outline business requirements where new system features may be required based on client need

Communicating status of work to the appropriate parties, escalating risks as needed where items may not be delivered on time and may lead to project delay

Working with client or communications contacts to provide guidance on filling out website text requirements and needs

Requirements:
3 years experience in a service delivery role

Bachelor's / Master's degree

Knowledge of the business and financial metrics that drive client's business success

Proven ability to work effectively with clients by building working relationships and delivering on client needs

Proven experience in the development and implementation of software solutions including Agile methodologies

Fundamental understanding of the flow of data from employer HRIS system into Aon and the subsequent data stream from Aon to other parties

English at C1 level (on the CEFR scale), including the ability to write technical specifications

Proficiency in MS Office

Knowledge of SQL including the ability to create ad-hoc reports

We offer:
Diverse and inclusive workplace - we value openness and authenticity and believe in the power of feedback.

Flexible remote work environment.

Employee-appreciation culture (multiple recognition programs).

The best medical cover on the market with free dental care.

Wellbeing awareness (access to free mental health helpline, Stay-Well Day off, lectures, sports and more).

Generous benefits package (personal accident insurance, benefit platform for vouchers and more).

Internal career opportunities, individual development plan, professional development training and resources.

Lots of social events, charity actions and opportunities to integrate with colleagues.