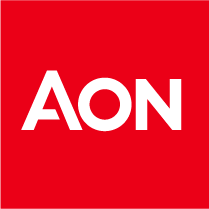 Workday Analyst
Krakow, Poland

HR Operations
Aon Sp. z o.o.
Global Data Governance team is part of HR Global Operations established to maintain HR data within Aon organization globally by creating data quality controls and data management, security framework to support self-service, HR Information management and integration of data across systems and design processes and policies that support maintenance of data within systems of record.
JOB DESCRIPTION SUMMARY
Data Governance Workday Analyst will:
Act as a Specialist – Individual Contributor to drive data excellence across domains.

Execute on action plans, communications and stakeholder management to counsel and advise Local HR on how to better maintain data and execute to global standards.

Consult and advise on continuous improvement opportunities tied to Workday configuration to solution areas of opportunity.
DETAILED RESPONSIBILITIES
Cooperate with other team members in developing one time approaches and ongoing processes that enable data accuracy and accountability for aligned support model and global roles.

Prepare and present global HR data scorecard to analyse root cause of data issues and identify opportunities for data improvement

Develop and maintain deep relationship with in country global HR/Finance resources and be seen as trusted advisor and partner to execute on change

Create and manage defensive queries

Execute detailed project plans out of challenges identified in HR Data Governance program and execute them
REQUIREMENTS
Understanding of HR processes, data structures and dependencies

General knowledge of Workday HCM

Ability to perform data analysis in Excel

Data analysis skills

Intermediate MsOffice skills including PowerPoint and Excel

Experience in implementation of Workday will be an asset

Data security awareness will be an asset

Excellent communication in English and strong presentation skills
Ability to communicate at all levels within the organization
Continuous improvement drive
Spotless record & strong ethos
We offer:
Diverse and inclusive workplace - we value openness and authenticity and believe in the power of feedback

Flexible remote work environment

Employee-appreciation culture (multiple recognition programs)

The best medical cover on the market with free dental care

Wellbeing awareness (access to free mental health helpline, Stay-Well Day off, lectures, sports and more)

Generous benefits package (personal accident insurance, benefit platform for vouchers and more)

Internal career opportunities, individual development plan, professional development training and resources

Lots of social events, charity actions and opportunities to integrate with colleagues