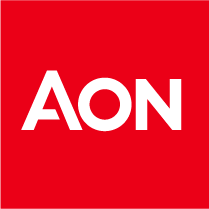 Stażysta w dziale Administracji
Krakow, Poland

Benefits Service Delivery
Aon sp. z o. o
Czy to twoje pierwsze kroki w karierze?
Chcesz dodać do swojego CV doświadczenie zawodowe?
Szukasz płatnego stażu w dobrze zorganizowanej, międzynarodowej firmie?
Sprawdź naszą ofertę.
Czy to stanowisko jest dla Ciebie?
Jeśli szukasz stanowiska na którym będziesz wykonywać obowiązki administracyjne i lubisz pracować w zespole i wspólnie realizować cele to jest rola dla Ciebie.
Nie musisz pracować na pełny etat to stanowiska dla osób, które chcą pogodzić studia z pracą.
Szczegóły dotyczące pracy
Będziesz pracować w dziale Retirement Solutions, który obsługuje procesy związane z administracją schematami emerytalnymi dla naszych klientów. Główne zadania obejmują:
administrację danych osobowych (

wprowadzanie i aktualizację danych, weryfikacje dokumentacji)

przygotowywanie raportów

sprawdzanie poprawności danych wprowadzonych do systemu

skanowanie oraz indeksowanie dokumentów

rozdzielanie korespondencji do poszczególnych zespołów.
Od kandydatów na to stanowisko wymagamy:
Dostępności do pracy 30 godzin w tygodniu, głównie popołudniami, w tym kilka godzin w weekend

Bardzo dobrej znajomości języka angielskiego pozwalającej na płynną komunikację

Analitycznego myślenia

Znajomości Excela na poziomie średniozaawansowanym
Oferujemy:
Płatny staż

Szkolenia i możliwości rozwoju w firmie

Zdobywanie doświadczenia zawodowego

Nowe biuro wspierające współpracę, elastyczność i pracę opartą na aktywności

Unikalną kulturę miejsca pracy - cenimy otwartość, uczciwość i autentyczność, więc nie oczekuj formalnego ubioru, ani managerów ukrytych za zamkniętymi drzwiami

Dużo akcji charytatywnych i możliwości integracji z kolegami
Prosimy o załączenie CV wyłącznie w języku angielskim.
#pensionadministrationandretirementssolutions
2021-46015