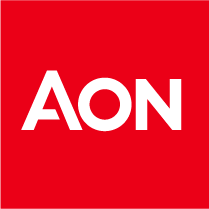 Global Benefits Team Leader
Krakow, Poland

Global Benefits
Aon Sp. z o.o.
The Opportunity:
This role is an excellent opportunity to develop as a people manager while driving service excellence in a dynamic professional team. Success in the role depends on your ability to manage team members effectively by supporting their development and keeping them focused on team goals and obligations.
A Global Benefits Team Manager is responsible for making decisions that impact the team and its ability to deliver the expected results. To facilitate effective decision-making, a team manager should continuously develop their expertise on clients, systems, and processes, as well as ensure that they have adequate knowledge of Aon processes and policies concerning HR, security, health and safety, business continuity, finance, and IS.

Your Impact:
y

ou will impact results by managing operations, leading the team effectively and proactively managing client benefit providers,

by providing comprehensive MI and conducting service reviews, you will meet the expectations of clients and leadership,

you will impact the development of team members by ensuring that all team members have a performance management plan in place to guide them towards departmental and personal goals for the financial year.

you will support the team in their daily work, as well as perform regular 1:1s, quarterly performance reviews and annual performance and compensation reviews,

you will analyze data on the output of the team's work and identify issues or trends connected to errors, time-consuming tasks, under or over capacity

you will organize and monitor current operations so that the team meets our Service Level Agreements (SLAs) and follows the agreed process

you will develop a culture of continuous improvement within the team

you will co-ordinate any projects that impacts your team, ensuring that the project delivers the required result

you will initiate and participate in recruitment processes to fill any team vacancies

you will take action to integrate the team and make sure that any internal conflicts are resolved

manage the team including offering regular help and support to team members

evaluate and rate colleagues' performance at the end of each year, ensuring they receive accurate written feedback

Are you Ready?
For this role, you need to have:
At least 1 year of experience in managing teams of people in the context of service delivery

University degree (preferably economics, finance, accounting, HR or similar)

Fluent English – you need to be C1 on the CEFR scale

Proven excellence in delivering high quality services to clients

Proven ability to deliver results under pressure by delegating and managing time effectively

Experience in managing projects and process improvements

Understanding of improvement and quality tools

Proven ability to manage multiple tasks at a time while paying strict attention to details

Very good organizational & time management skills

Ability to deal with stress and tight deadlines

Ability to make decisions and improvements based on metrics

Very good command of MS Office tools

Excellent interpersonal skills

Strong problem-solving skills

We offer:
Diverse and inclusive work environment - we value openness and authenticity and believe in the power of feedback

Flexible remote work environment

Employee-appreciation culture (multiple recognition programs)

The best medical cover on the market with free dental care

Wellbeing awareness (access to free mental health helpline, Stay-Well Day off, lectures, sports and more)

Generous benefits package (personal accident insurance, benefit platform for vouchers and more)

Internal career opportunities, individual development plan, professional development training and resources

Lots of social events, charity actions and opportunities to integrate with colleagues
We will ensure that individuals with disabilities are provided reasonable accommodation to participate in the job application or interview process, to perform essential job functions, and to receive other benefits and privileges of employment. Please contact us to request accommodation.