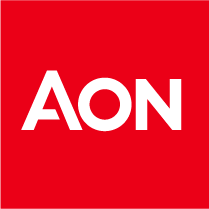 Graduate programme (data and analytics)
Krakow, Poland

Security Risk Management
Aon sp. z o. o
The Aon Centre for Innovation and Analytics (ACIA), delivers compelling data-driven insights through its team of experts in Dublin, Singapore and Krakow, collaborating across Aon globally. Established in 2008, the team operates as part of the global Data & Analytic Services business unit continually driving new capabilities and solutions by creating innovative ways to do business, leveraging emerging technologies and expertise to help clients make better informed decisions today and tomorrow.
The ACIA Graduate Programme
The ACIA Graduate Programme will commence in Summer 2022 (typically August) and has been designed to identify and support the development of key future talent. As such, we are looking for candidates who demonstrate a genuine interest, drive and potential to build a lasting career at ACIA and Aon.
As a member of Aon's Graduate 'Launch' programme, you will have the opportunity to participate in business sponsored projects and network with a large cohort of Graduates across the Europe, Middle East and Africa (EMEA) region.
You will gain exposure to all aspects of our business through in-role learning opportunities, participation in Agile scrum-based projects and the opportunity to work with key stakeholders across the Aon business, gaining knowledge and insight into our world of data and analytics.
Graduates will be placed in the following various areas of the business and will have the opportunity to experience different areas of the business during the course of the programme:
Data Analytics

Data Acquisition

Data Engineering

Data Science

Enterprise Portfolio Management

Risk and Compliance

Requirements
High data literacy skills with the ability to identify key insights from your analysis.

Visual design focus to maximize user experience and impact.

Technical knowledge of SQL, Python or Scala would be advantageous.

Team player – data analytics requires cross-functional collaboration to move from concept to commercial data driven products.

Self-motivated and enthusiastic, with excellent interpersonal skills.

Self-organized, effective in managing your own time.

Pitching and storytelling – potential to communicate to stakeholders in a compelling way.

Ethics and privacy – ability to think deeply with regard to ethical consequences of work.

Qualifications
Achieved (or be on track to achieve) a 3rd level qualification in an Analytical, IT or Business-related discipline.
What's in it for me?
As a leading global professional services firm, the Aon Graduate Programme provides an outstanding opportunity to gain experience of meaningful work, to learn from talented colleagues and gain access to unlimited development opportunities.

We offer:
Diverse and inclusive workplace - we value openness and authenticity and believe in the power of feedback

Flexible remote work environment

Employee-appreciation culture (multiple recognition programs)

The best medical cover on the market with free dental care

Wellbeing awareness (access to free mental health helpline, Stay-Well Day off, lectures, sports and more)

Generous benefits package (personal accident insurance, benefit platform for vouchers and more)

Internal career opportunities, individual development plan, professional development training and resources

Lots of social events, charity actions and opportunities to integrate with colleagues