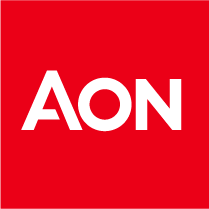 Senior Auditor
Krakow, Poland

Internal Audit
Aon Sp. z o.o.
We are looking for an ambitious professional who wants to learn and develop further in an industry leading multinational firm with a great appreciation for diversity and inclusion. You will work in a culturally diverse team, and while the primary focus will be on EMEA based audits, there will be opportunity to work on audit projects on a global scale.
Internal Audit Overview:
The global Internal Audit Department is an independent and objective function reporting directly to the Audit Committee of the Aon plc Board of Directors. The global department has approximately 70 team members located primarily in Chicago, London, Amsterdam, Hong Kong. The department's primary mission is to provide risk-based and objective assurance, advice, and insight to enhance and protect organizational value. Internal Audit is an advocate for risk mitigation and control, and proactively assists Aon management by identifying and recommending ways to manage business risks.
Role Description:
The Senior Auditor is a developing audit professional who is primarily responsible for participating in audit projects of Aon business units to evaluate the adequacy of internal controls in both design and application. The Senior Auditor is also responsible for performing and/or assisting in corporate investigations, ad-hoc special projects, and Sarbanes-Oxley 404 compliance activities.
Key Responsibilities:
Participating in operational, compliance and financial audits evaluating the adequacy of controls for Aon business units and/or key business processes. Included in this responsibility are:

Demonstrating knowledge and understanding of assigned areas under review, including processes, risks and controls, and is able to document the processes accurately and completely.

Assisting Audit Project Manager and/or Audit Senior Managers in the development of an audit approach and testing strategy for assigned audit areas to ensure all key business risks and controls are evaluated.

Completing audit test procedures, including maintaining appropriate testing documentation to support audit results.

Identifying potential audit findings, drawing conclusions, assessing audit results, developing recommendations for improvement of efficiency, financial reporting and compliance, and communicating to the Audit Project Manager.

Confirming all audit findings and assisting Audit Project Manager in the development of the formal audit report.

Performing follow-ups on remediation activities agreed with management resulting from the audits.

Participating in ad-hoc projects, investigations and/or any other required activities including Sox 302 & 404 activities.

Ability to work independently and with initiative to complete audit assignments.

As required, providing assistance to external auditors during their interim and annual reviews of the Company.

As a global resource, participating in audit assignments, as required in any location.
Skills:
High integrity and strong level of professional judgement.

Advanced technical, analytical and problem-solving skills.

Excellent verbal and written communication skills.

Interpersonal skills and the ability to interface and build professional relationships with management of the area under review.

Builds productive working relationships with peers both internally and externally.

Responsible team player with the ability to co-operate in a global multicultural team and who is also comfortable working independently.

Knowledge and understanding of internal auditing standards and techniques as well as general accounting methods, principles and practices.

Organizational, time management and multi-tasking skills.

The ability to focus on details and perform all required functions timely and with accuracy.

Strongly motivated with pro-active approach and interest in continuous improvements.

The ability to learn and develop a competency/understanding of Aon operations including policies and procedures and apply them to assignments.
Work Experience:
4-6 years professional work experience in external/ internal auditing, internal/ business control.

Big 4 experience preferred.
Education Requirements:
Bachelor's Degree in Accounting or Finance or comparable business degree.

Professional designations/certifications, such as Certified Public Accountant/Chartered Accountant, Certified Internal Auditor, etc., are preferred.
We offer:
Diverse and inclusive workplace - we value openness and authenticity and believe in the power of feedback.

Flexible remote work environment.

Employee-appreciation culture (multiple recognition programs).

The best medical cover on the market with free dental care.

Wellbeing awareness (access to free mental health helpline, Stay-Well Day off, lectures, sports and more).

Generous benefits package (personal accident insurance, benefit platform for vouchers and more).

Internal career opportunities, individual development plan, professional development training and resources.

Lots of social events, charity actions and opportunities to integrate with colleagues.