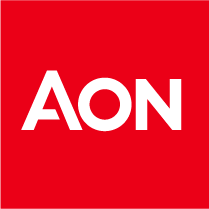 Enterprise Data Architect
Krakow, Poland

Application Development and Deployment
Aon sp. z o. o
We are a distributed team, part of the EA function, responsible for designing and delivering standards for capturing, processing, storing, accessing, and sharing data that enable our colleagues to deliver the best possible value and service to our clients. Our technology platforms enable enhanced efficiency and value delivery at a truly enterprise scale, partnering with teams across the organization to accelerate and drive the next wave of cloud innovation.
You will collaboratively lead the evolution and adoption of Aon's Data & Analytics Services Platform (DASP), an industry-leading, purpose-built, cloud platform using the newest technologies in data processing, analysis, machine learning and AI. Partnering with product and platform owners, you will enable the delivery of the Next Generation Analytics innovation to our clients across the globe.
The Enterprise Data Architecture function focuses on areas that include analytics in a hybrid-cloud environment, DataOps, MLOps, AI, Data Management/Governance and Regulation Compliance.

Requirements:
We are looking for passionate & curious technical architecture leaders with a data engineering background and a strong self-directed work ethic who can help break new ground working in partnership with global teams to join the Global Enterprise Architecture team.
The ideal candidate must have at least 5 years of experience in data engineering or architecture roles and:
Must be proficient with one or more data processing tools such as StreamSets, SSIS, Talend, Information, dbt,

Must be proficient in at least one of the following data-processing languages: Python/Scala/R

Must be Proficient in TSQL and at least one of the following DBs: SQL Server, Oracle, SnowFlake, Redshift, Impala, PostgreSQL.

Have some familiarity with DataOps / DevOps technologies such Git, Bitbucket, GitLab, TeamCity, Octopus, and/or Jenkins

Be familiar with any diagramming tools such as Visio/InkScape/Lucid Charts/Draw.io

Have used in the past modelling tools such as Oracle Data Modeler, ERWin, SAP Data Architect, or similar.

Have some familiarity with any Data Management framework such as DAMA.

Have excellent listening, presentation, and interpersonal skills.

Can communicate ideas in both technical and user-friendly language.

Is excellent analytical, problem-solving and decision-making skills.

Can prioritize and complete tasks in a fast pace environment.

Has experience working in a team-oriented, collaborative environment.

Is inclusive, open, honest, and inquisitive.

Responsiblities:
As a member of the Global Enterprise Data Architecture team you will be responsible for:
Co-owning and driving Aon's Data & Analytic Services Platform (DASP) long term strategy.

Supporting the development of the DASP by identifying gaps and recommending solutions/products/integrations/standard methodologies.

Supporting users and engineering, data science, and analyst teams onboarding to the DASP:

Providing technical mentoring/training.

Designing data processing patterns and detailed architectures.

Providing "desk-side" hands on support by helping users develop or troubleshoot their first data pipelines, data processing applications, CI/CD Pipelines, ML routines.

Assisting the DASP Operations team in identifying problems and providing solutions.

As a member of the Enterprise Data Architecture team, you will be part of a global, diverse and multi-cultural team of highly skilled individuals.

You will have the opportunity partner with groups across the firm that are delivering innovative analytics based solutions across a diversity of subjects from climate change to supply chain analytics.
We offer:
Diverse and inclusive workplace - we value openness and authenticity and believe in the power of feedback

Flexible remote work environment

Employee-appreciation culture (multiple recognition programs)

The best medical cover on the market with free dental care

Wellbeing awareness (access to free mental health helpline, Stay-Well Day off, lectures, sports and more)

Generous benefits package (personal accident insurance, benefit platform for vouchers and more)

Internal career opportunities, individual development plan, professional development training and resources

Lots of social events, charity actions and opportunities to integrate with colleagues