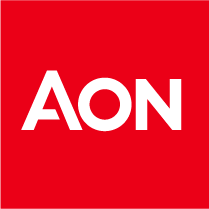 Senior Frontend Engineer
Krakow, Poland

Digital Development
Aon sp. z o. o
Location: Kraków or fully remote work
CoverWallet is a startup on a mission to reinvent the insurance industry combining data, design and technology. CoverWallet is growing rapidly and expanding across the USA. We're just more than a year old, and have raised $30 million in funding from top tier VCs (Foundation Capital, Union Square Ventures, Two Sigma, Index Ventures, and Founder Collective), and have built an incredible team of ~150 people (70% in New York and 30% between Madrid and Valencia). We are growing our team in Spain with some of the best engineers in Europe.
We are currently looking for a Senior Frontend Engineer to join our team in our Kraków office. Our goal is to implement an engineering team from 0, so It will be a new team. Our stack is: ruby, nodeJS, javascript, reactJS. We also have some python, elixir and go.
About the role
We're looking for an awesome Senior Frontend Engineer to be part of the Engineering team and help us with our multi-site platform while being and operational enabler for the rest of the organization.
What you will do here
Mentor other junior engineers

Act as a technical representative with external stakeholders on behalf of the team

Eventually, play a scrum master role

Recommend and implement new technologies, processes, and systems to increase efficiencies, productivity and customer engagement

Work with the leadership team to define the platform roadmap, identify technologies to utilise and integrate, and ultimately deliver on the technical solution

Provide technical guidance and hands-on experience in software development

Specify, evaluate and approve design and implementation

Maintain an ongoing awareness of emerging developments and trends in technology that could impact or influence current and future product development

Design, implement and deploy our software products.

Produce clean, efficient code based on specifications.

Integrate software services and third-party services.

Troubleshoot, debug and upgrade existing software.

Work as part of a team with other engineers to build and deliver features.

Participate in code reviews, identify and apply best practices for software development.

Create technical documentation for reference.

Prepare accurate implementation task lists/time estimates and deliver assignments based on requirements.

Contribute to the security of our systems.

Contribute to recruitment activities.
Who we are looking for
5 years of experience as a JavaScript coder from static design to production running code.

Responsive design, mobile-first

Cross-browser compatibility issues knowledge, client-side performance

AngularJS, React or any other JS libraries are a plus.

Proven experience as a Software Engineer

Familiarity with Agile development methodologies, and a delivery process based on pull-requests

Experience with test-driven software design

Familiar knowledge of NoSQL and SQL Data Bases best practices practitioner around service-oriented architectures or microservices

Knowledge of cloud infrastructure and deployment processes.

Ability to learn new languages and technologies.

Excellent English communication skills.

Team player.

BSc/BA in Computer Science, Engineering or a related field.
Other valuable soft skills
Operations as a Service mindset.

Influencing over ordering communication skills.

Out of the-box thinker.

Autonomous learner.

Proactive on taking ownership.
We offer:
Flexible remote work environment

MacBook + peripherals at choice

1500 EUR/education

Annual trip to NYC for 1 week retreat

Hackathons/Events/Tech talks

Diverse and inclusive work environment - we value openness and authenticity and believe in the power of feedback

Employee-appreciation culture (multiple recognition programs)

The best medical cover on the market with free dental care

Wellbeing awareness (access to free mental health helpline, Stay-Well Day off, lectures, sports and more)

Generous benefits package (personal accident insurance, benefit platform for vouchers and more)

Internal career opportunities, individual development plan, professional development training and resources

Lots of social events, charity actions and opportunities to integrate with colleagues