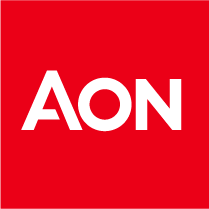 CR Team Coordinator with German
Krakow, Poland

Benefits Service Delivery
Aon Sp. z o.o.
Team Coordinator supports service delivery by providing expertise in:
Ongoing operations:
Supervising current operations within the team daily. Managing the workload by coordinating, prioritizing and making effective workload allocation decisions

Identifying issues with processes handled in multiple team and driving a process to find and implement solutions

Suggesting and implementing changes to tools and documentations needed to support effective service delivery

Backing up team manager, if required
Continuous improvement:
Making sure that the level of service is continuously improving

Suggesting and using tools to measure improvements

Participating in and/or leading meetings to define requirements and operational improvements needs

Coordinating and planning projects, ensuring the success of project's closure

Designing, implementing and developing support materials for solutions to be implemented, such as procedures and training manuals

Ensuring that all required tools and systems are available for the team and that appropriate training of new processes/systems is delivered to the team
Process:
Checking information received from insurers against the information held on the system records

Performing calculations using information available in the system

Performing administrative tasks such as: analyse booking differences, analyse brokerage and commission differences, clarification of premium amounts, premium reconciliation, administration of policy documentation, insurance confirmation, preparation of annual reports

Preparing various reporting

Requirements:
English and German level – C1

Advanced Excel skills

Ability to analyse processes and identify areas for improvement

Ability to identify and respond to risks

Excellent attention to detail

Ability to lead meetings and conference calls

Understanding and applying appropriate communication style

Ability to work effectively in a project team

Excellent time management & organisational skills

Able to prioritize tasks according to volumes

Strong work ethic

We offer:
Diverse and inclusive workplace - we value openness and authenticity and believe in the power of feedback

Flexible remote work environment

Employee-appreciation culture (multiple recognition programs)

The best medical cover on the market with free dental care

Wellbeing awareness (access to free mental health helpline, Stay-Well Day off, lectures, sports and more)

Generous benefits package (personal accident insurance, benefit platform for vouchers and more)

Internal career opportunities, individual development plan, professional development training and resources

Lots of social events, charity actions and opportunities to integrate with colleagues!