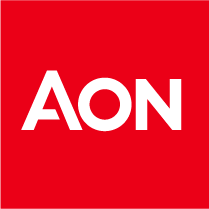 Internal Communication & Branding Projects Coordinator
Krakow, Poland

Communications
Aon Sp. z o.o.
Do you enjoy the challenge of building effective talent attraction campaigns and have a deep curiosity of recruitment techniques? Is the idea of working with a leading company on global social media and digital attraction projects exciting? If so, this may be the next step in an exhilarating career!
This role is based in Poland with hybrid work flexibility and reports directly to the Global Head of Digital Recruitment, Sourcing and Innovation.
Aon is in the business of better decisions
At Aon, we shape decisions for the better to protect and enrich the lives of people around the world.
As an organization, we are united through trust as one inclusive, diverse team, and we are passionate about helping our colleagues and clients succeed.
What the day will look like
Aon's global talent acquisition team spans dozens of countries in as many languages, which creates an opportunity for significant impact in recruitment marketing. With experience building detailed project plans and an understanding of social media platform promotions, including LinkedIn, Facebook, Instagram, Twitter and others, the colleague in this role with thrive through content development and paid campaigns. To promote roles and showcase new hires, this individual will also use Photoshop and InDesign to create social tiles for distribution to our networks. Some additional responsibilities include:
Collaborate with internal colleagues and external advisors and vendors to design and deploy effective content to drive the employer brand strategy

Monitor timelines and requests, applying project management skills, to handle shifting priorities for social campaigns, including images, video, digital communications and more
How this opportunity is different
As a valued member of a global team, this role offers visibility across regions and access to senior leadership. It's an opportunity to contribute ideas and techniques that impact the attraction of thousands of new colleagues every year to Aon!
Skills and experience that lead to success
Recruitment marketing experience is crucial, with an understanding of talent attraction channels, priorities and techniques

Thorough attention to detail with a thirst for personal and professional growth in the area of recruitment marketing

Data analysis skills to measure and track funnels, success rates, and launch A/B testing of content, which will be reported and shared with internal and external partners

Strong and creative communication and writing skills to create and design content (primary language is English)

Experience with Photoshop, InDesign, Premiere, and Microsoft Office tools, including substantial design in PowerPoint and advanced Excel skills

Desire to learn and live Aon's values, including acting with integrity and displaying commitment to our clients, colleagues and community
How we support our colleagues
In addition to our comprehensive benefits package, we encourage a diverse workforce. Plus, our agile, inclusive environment allows you to manage your wellbeing and work/life balance, ensuring you can be your best self at Aon. Furthermore, all colleagues enjoy two "Global Wellbeing Days" each year, encouraging you to take time to focus on yourself. We offer a variety of working style solutions, but we also recognise that flexibility goes beyond just the place of work... and we are all for it. We call this Smart Working!
Our continuous learning culture inspires and equips you to learn, share and grow, helping you achieve your fullest potential. As a result, at Aon, you are more connected, more relevant, and more valued.