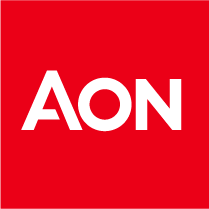 Treasury Analyst - Intercompany Reporting
Aon Sp. z o.o.
Aon is seeking a candidate who thrives in a fast-paced environment and works well with a team under pressure. Treasury Analysts will achieve valuable experience working for Aon's global treasury department and will gain insight into Aon's culture and businesses while developing critical skills necessary for future success in the corporate environment.
Aon is in the business of better decisions
At Aon, we shape decisions for the better to protect and enrich the lives of people around the world.
As an organization, we are united through trust as one inclusive, diverse team, and we are passionate about helping our colleagues and clients succeed.
What the day will look like:
During the day at Aon you will be assisting Investment team with tracking return on investment spend by providing transparency and efficient investment administration and reporting of money market fund (MMF) and all ST investments. Your responsibilities will also include:
Follow up with Investment team, Bank Admin and Static data team on any new investment options to be set up in WSS, added to Goldman Sachs Global Liquidity portal and ensure that all accounts are added to daily reconciliation and reports to Ops team and country controllers

Perform monthly dividend accrual, gain & loss realization process for US & EMEA money market funds

LT Investments

/Capital Calls.

Ensure

that all capital calls had been

fund

Enter

ad hoc payments in WD. Track all the capital calls and distributions for LT investments.

Assist with all Intercompany Loans activities including reporting, payments, and accounting.

Counterparty Exposure Reporting. Assist in the CP Exposure process by collecting, verifying, and loading bank and ST investment balances from countries to WSS.

FBAR Reporting. Cooperate with US treasury consulting team and assist them with FBAR reporting where required.

Conduct FX rate-fixing process in FX-all to support FRM team

Assist in upcoming LER & M&A projects where necessary and integrate new banking structures into CP Exposure process where required

Take ownership of FSR approval and administration process from Treasury POV
Skills and experience that will lead to success
Bachelor's Degree in Finance preferred, or alternatively commensurate work experience prior Intercompany Loan experience is a plus.

Detail oriented/organizational skills and excellent communication and problem-solving skills.

The ability to work as an integral part of a team, fostering teamwork, as well as work independently or with minimal supervision. Ability to work overtime if needed – especially at year end.

Computer literate and technically savvy – ability to rapidly acclimate to new operating systems.

Studying towards accountancy qualification / good knowledge of treasury accounting will be a plus.
How we support our colleagues
In addition to our comprehensive benefits package, we encourage a diverse workforce. Plus, our agile, inclusive environment allows you to manage your wellbeing and work/life balance, ensuring you can be your best self at Aon. Furthermore, all colleagues enjoy two "Global Wellbeing Days" each year, encouraging you to take time to focus on yourself. We offer a variety of working style solutions, but we also recognise that flexibility goes beyond just the place of work... and we are all for it. We call this Smart Working!
Our continuous learning culture inspires and equips you to learn, share and grow, helping you achieve your fullest potential. As a result, at Aon, you are more connected, more relevant, and more valued.
We provide individuals with disabilities reasonable accommodations to participate in the job application or interview process, to perform essential job functions, and to receive other benefits and privileges of employment in accordance with applicable law. Please contact us to request an accommodation on ReasonableAdjustments@Aon.com
Aon values an innovative, diverse workplace where all colleagues feel empowered to be their authentic selves. Aon is proud to be an equal opportunity workplace.