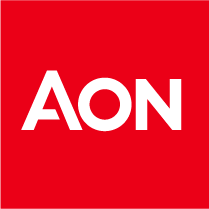 EMEA Change Manager
Krakow, Poland

Customer Service Delivery
Aon Sp. z o.o.
The EMEA Change Manager is responsible for ensuring the successful delivery of internal change projects and for supporting positive change throughout the organization. You will support project, programs and initiatives that drive the growth, maturity and operational excellence of the EMEA services and allow us to better service our customer's needs.
Aon is in the business of better decisions
At Aon, we shape decisions for the better to protect and enrich the lives of people around the world.
As an organization, we are united through trust as one inclusive, diverse team, and we are passionate about helping our colleagues and clients succeed.
What the day will look like
You will be analysing existing processes to identify business improvement activity and providing advice on best practice in process design & improvement as required and measuring effectiveness of improved processes. Your responsibilities will include:
Produce accurate and timely reporting (MI) throughout its life cycle for senior leadership

Generate sound and creative solutions and solve problems; critical thinking and understanding of complex situations which may involve new or advanced technology

Support in defining scope & scale of key process improvement projects, process mapping, analysis & design

Working with the respective functions and subject matter experts to identify projects that will contribute to realising benefits and achieving outcomes; and support the implementation & adoption of identified benefits

Proactively conducts root cause analysis to identify and understand foundational issues and present potential solutions ensuring stakeholder buy-in.

Drive the adoption of Change, act as the ambassador for change & a key point of contact for PMO and improvement projects

Identifying, defining and tracking the benefits and outcomes of process improvement initiatives

Developing desktop procedures and other project documents

Ensuring tasks/aspects within internal change projects are well managed and that any issues/risk are identified and progressed to closure

Manage changes to project scope and project scheduling using appropriate verification techniques in order to keep the project plan accurate, reflective of authorised project changes

Ensures there is a common understanding through settling and communicating expectations in accordance with the project plan and project documentation, to all key stakeholders and team members

Measures project performance using appropriate tools and techniques in order to monitor, identify and quantify variances, perform and manage corrective actions and ensure this is communicated accordingly

Responsible for project milestones and checkpoint criteria in accordance with Aon governance criteria

Responsible for managing varying project complexities

Produce accurate and timely reporting of project status throughout its lifecycle

Works to ensure loyalty and trust, handles oneself ethically following core values and beliefs ensuring cooperation among team members

Leads in continuous improvement initiatives to increase project and process efficiency

Builds mutual trust and encourages respect and cooperation among all colleagues

Understand key global trends and identify emerging markets and new prospects; develop and follow up on business opportunities
Skills and experience that will lead to success
Proven experience in a change or project manager role / experience running projects

Demonstrable project management skills with experience of different types of project methodologies e.g. waterfall, agile etc, and tools e.g. MS project

Ability to work on multiple projects at one time covering differing size and complexity to meet business requirements and deliver results

Self-motivated individual with good organisational and interpersonal skills

Logical thinker with good communication skills

Ability to manage conflict situations with tact, diplomacy and strength of character

Ability to establish strong relationship with all team members at of Aon and confident to liaise at all levels whether internally at Aon or externally

Ability to tackle and navigate challenges to ensure project deliverables are met

Comfortable working in a dynamic, creative organisation

Able to work independently at a face pace

Results driven at a project level and able to take accountability for results with the ability to work well under pressure to provide deliverables results on time and to a high standard

Good analytical capabilities and attention to detail at a project level

Project Management qualification desirable e.g. Prince2 or PMP, but not necessarily mandatory

Risk management experience desirable although not essential
How we support our colleagues
In addition to our comprehensive benefits package, we encourage a diverse workforce. Plus, our agile, inclusive environment allows you to manage your wellbeing and work/life balance, ensuring you can be your best self at Aon. Furthermore, all colleagues enjoy two "Global Wellbeing Days" each year, encouraging you to take time to focus on yourself. We offer a variety of working style solutions, but we also recognise that flexibility goes beyond just the place of work... and we are all for it. We call this Smart Working!
Our continuous learning culture inspires and equips you to learn, share and grow, helping you achieve your fullest potential. As a result, at Aon, you are more connected, more relevant, and more valued.