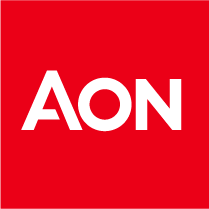 US Risk & Healthcare Broking Team Manager
Krakow, Poland

Benefits Service Delivery
Aon Sp. z o.o.
The main goal of all teams involved in US broking is to advise our clients on the best group healthcare insurance offered by medical vendors on the market, in collaboration with our US and India based teams.
Based on the received documentation concerning different insurance options available, we analyze and summarize the best insurance policies that fit our clients' needs, in close collaboration with US Program Managers and Client Teams. The final product of the cooperation is a Power Point presentation and Excel summary delivered to Client Team which is in direct contact with Aon clients.
Our office is in Cracow, and for this opportunity we offer hybrid or virtual working model.
Aon is in the business of better decisions
At Aon we shape decisions for the better to protect and enrich the lives of people around the world. As an organization we are united through trust as one inclusive, diverse team, and we are passionate about helping our colleagues and clients succeed.
What the day will look like
Your daily responsibilities would focus on Service Delivery, Change Management and People Management:
Service Delivery:
Organize and monitor current operations so that the team meets our Service Level Agreements (SLAs) and follows the agreed process.

Assign tasks/workflows to team members and manage workload.

Use active and visual management to make sure that business requirements, SLAs and quality measures are understood by the team and are the focus of their daily work.

Delegate work in a way that ensures that all colleagues have a clear understanding of their tasks, responsibilities, client requirements and priorities.

Measure the level of internal client satisfaction, take corrective action where necessary.

Check work from other team members, including regular spot checks to ensure quality is high.

Work closely with the US and India teams to ensure that all work is carried out in a timely manner and to a high standard.

Feeding back suggestions and improvements in working processes to the US Stakeholders.

Ensure that processes are documented, and that knowledge is captured and shared within the team.

Put a system in place to train new hires/less experienced team members in the team's processes and tools.

Provide support for the team members in communicating issues to other teams and ensuring timely resolution.

Respond to and remove any issues that negatively impact the team's ability to work efficiently, e.g. IT issues, communication breakdowns.

Ensure that the team is aware of and can respond to risks that may impact service delivery.

Ensure that team members record their working time accurately.
Change Management:
Analyze data on the output of the team's work and identify issues or trends connected to errors, time-consuming tasks, under or over capacity.

Engage the team in identifying processes, tools and documentation that can be improved, and encourage team members to suggest and implement ways to enhance service delivery.

Develop a culture of continuous improvement within the team.

Coordinate any projects that impacts your team, ensuring that the project delivers the required result.

If required, manage the transition of work to your team.
People Management:
Initiate and participate in recruitment processes to fill any team vacancies.

Make rounded hiring decisions by checking that candidates have the right level of motivation, competence, technical know-how and communication skills to be valuable members of the team.

Set performance goals for colleagues based on the SMART model and make sure that they are recorded in Workday.

Keep track of team's performance and intervene appropriately when performance does not meet expectations. Keep records of individual results and performance.

Hold monthly 121s with your colleagues to review performance, discuss issues, share feedback, discuss progress towards goals, plan upcoming actions and appreciate colleague's efforts.

Evaluate and rate colleagues' performance at the end of each year, ensuring they receive accurate written feedback.

Make use of a development map to assess a colleague's current skill level.

Assign the colleague to work shadowing, self-study or training to resolve any skill gaps

Hold a development conversation with colleagues about their career aspirations and agree long-term development goals and activities that will help the colleague move their career forward. Make sure these goals are recorded and tracked within Workday.

Assign development activities for colleague based on the 70-20-10 model. Make sure that these activities are recorded.

Maintain the 'talent status' of colleagues, make sure your manager is aware of key talents within your team. Work with your manager and Talent Development to ensure that key talents have appropriate development plans in place.

Prepare, regularly review, and update succession plans for the team.

Manage absences in the team in accordance with work volume and HR policy.

Promote a pro-active and responsible culture within the team based on professional standards of behavior.

Take action to integrate the team and make sure that any internal conflicts are resolved.

Manage the flow of communication within the team, ensuring that information is cascaded effectively to the team.

Monitor the level of engagement within your team and take action to increase it.

Recognize colleagues for their contributions and accomplishments.
Skills and experience that will lead to success
University degree or equivalent (specialization in accounting/economics/finance/administration would be an asset)

English level: C1 or higher

Knowledge of local policies concerning HR, security, IS, health & safety, business continuity

Ability to promote a spirit of shared responsibility within the team

Proven ability to manage multiple tasks at a time while paying strict attention to details

Good knowledge of Aon tools and systems used in daily processing

Understanding of basic business and financial principles

In-depth knowledge of healthcare processes and procedures

Very good command of MS Office tools (especially Excel)

Ability to make decisions and improvements based on metrics

Strong problem-solving skills

Excellent interpersonal skills

Ability to communicate difficult messages

Excellent written and oral communication skills

Ability to work and communicate in the culturally diverse team

Understanding of automation and quality tools

Good knowledge of change management techniques

Strong ability to delegate tasks and execute results

Very good organizational & time management skills

Ability to deal with stress and tight deadlines

Experience in managing group of 10-15 people would be an asset
How we support our colleagues
In addition to our comprehensive benefits package, we encourage a diverse workforce. Plus, our agile, inclusive environment allows you to manage your wellbeing and work/life balance, ensuring you can be your best self at Aon. Furthermore, all colleagues enjoy two "Global Wellbeing Days" each year, encouraging you to take time to focus on yourself. We offer a variety of working style solutions, but we also recognise that flexibility goes beyond just the place of work... and we are all for it. We call this Smart Working!
Our continuous learning culture inspires and equips you to learn, share and grow, helping you achieve your fullest potential. As a result, at Aon, you are more connected, more relevant, and more valued.