The Polish zloty
Although Poland is a member state of the European Union, it has not joined the euro area yet. The national currency of Poland is the Polish zloty (symbol: zł) which is divided into 100 groszy (symbol: gr). Currently there are nine denominations of coins in circulation (1 gr, 2 gr, 5 gr, 10 gr, 20 gr, 50 gr, 1 zł, 2 zł, 5 zł) and six denominations of banknotes (10 zł, 20 zł, 50 zł, 100 zł, 200 zł and 500 zł).
As you might have noticed, Polish banknotes come in different sizes - the higher the value the bigger the note - and feature the portraits of famous Polish rulers, including Mieszko I (the first historical ruler of Poland), King Boleslaw I the Brave (the first king of Poland) or King Władysław II Jagiełło (the founder of the Jagiellonian dynasty). On the obverse side of each banknote, in the bottom left-hand corner, you can find a geometric symbol (a square, circle, diamond, plus sign or a triangle) - these tactile marks help blind and visually impaired people to tell denominations apart.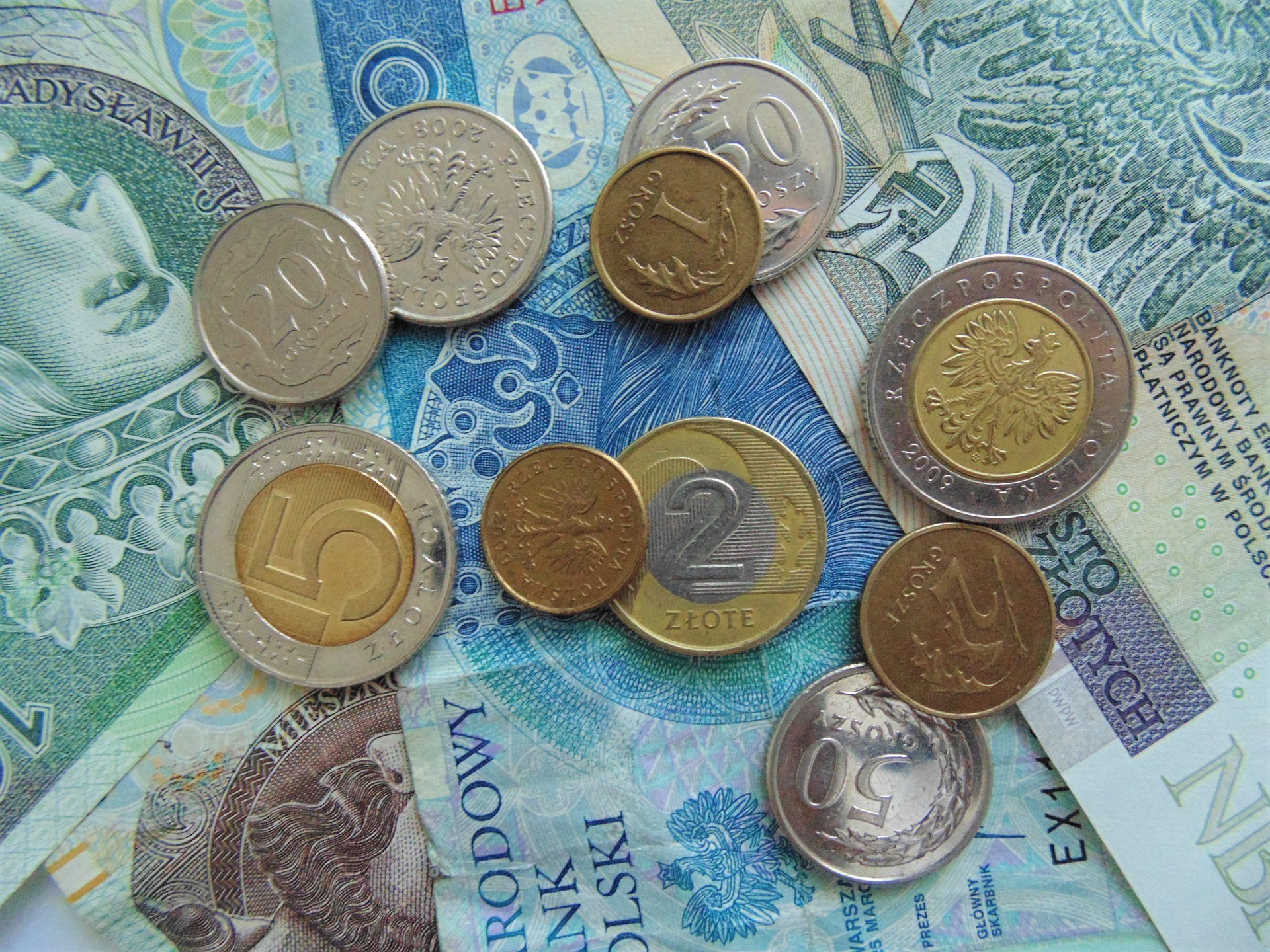 The coins and banknotes that are used in Poland today were first put into circulation in 1995, as a result of the redenomination process. The post-communist Poland was struggling with very high inflation rates in the early 1990s and a lot of citizens jokingly referred to themselves as "millionaires" because the average monthly salary was around PLN 5.3 million in 1994 (and a loaf of bread cost about PLN 7,500!). In 1995, the Polish parliament passed an act which introduced the new zloty, the equivalent of 10,000 old zlotys, and the old currency lost its monetary value.
What are the average exchange rates for Polish zloty (PLN)?
Exchange rates*
EUR 1
PLN 4.42
GBP 1
PLN 5.13
USD 1
PLN 4.03
*as of January 2021, Narodowy Bank Polski
---
The 500-zloty banknote was introduced in Poland only a few years ago - would you like to find out more about it?
Click here: New Polish 500-zloty banknote