Impressive growth
The 3,000th employee has recently joined State Street Bank in Poland which made the Poland branch become the largest State Street office in the EMEA region. This achievement has been enabled thanks to the company reputation as the employer of choice and the new office opening in Gdańsk in March this year where State Street Bank has just reached the number of 400 staff members in addition to more than 2,600 in Kraków.
This is undoubtedly a key landmark moment for us. Dynamic growth from a single office with just 72 employees in Kraków in 2007 to becoming State Street's largest location in EMEA within just 9 years has only been possible thanks to the hard work and dedication of our talented employees, said Scott Newman, SVP, Managing Director. We are proud of this achievement and excited about our future as we continue to expand. This milestone underscores our commitment to growth in Poland. As a result of an increasing client demand, we continue to have multiple career opportunities to offer in the local markets, continued Newman.
Local investment
The dynamic growth of the company has not passed unnoticed by local authorities. Marcin Grzegory, Project Manager SSC/BPO Invest in Pomerania has expressed his delight with such big investments drawing attention to the region of Pomerania, where Gdańsk lies.
State Street investment is an important catalyst for Tricity and its labour market - it shows how fast a big recruitment endeavour can be made within the BSS sector, provided the strategy of entering the market and employer branding plan are well-prepared and implemented properly, and the staff is actively engaged. Another joyful aspect of our cooperation is that State Street has connected with Tricity not only its brand, but also its training programme and the plan for the development of its human resources, who by the way come from Pomerania in most cases.
Who can join?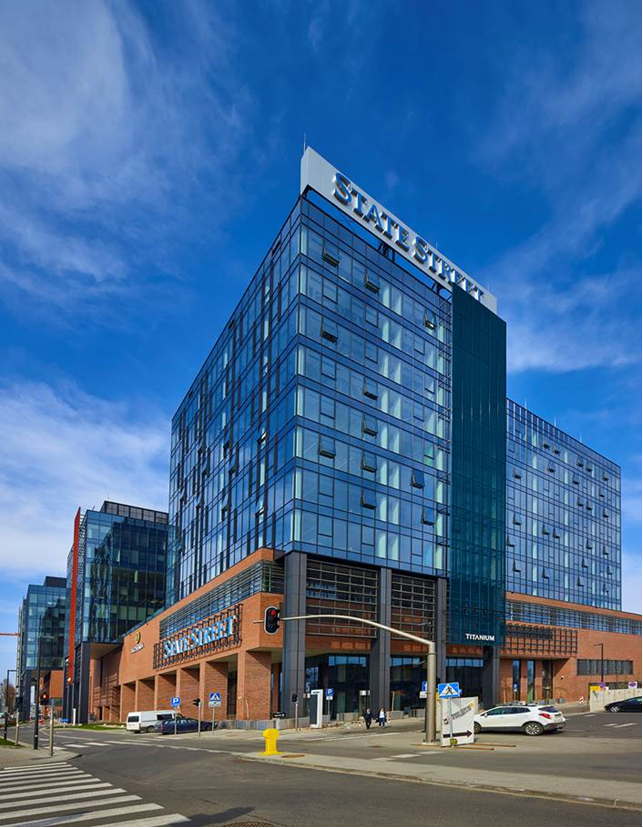 The company continues to seek candidates - professionals and graduates from the local and international financial services sector - for multiple management and senior technical positions as well as graduate opportunities. The office space in Gdańsk, where State Street Bank rented a tower in the Alchemia business complex, can accommodate up to 1700 employees providing a range of services including investment fund accounting, securities valuation, hedge fund administration and financial reporting.
State Street is the leader in servicing mutual and collective funds in Europe with 70% of these accounts being serviced in Poland.