What steps do you take to protect the health of your employees?
Since January 2020 we had been monitoring the world situation connected to COVID-19 and we proactively started to prepare potential action plans in case we had to reorganize the way of working at Barry Callebaut SSC in Łódź. The decision to switch to remote work was made even before announcing the state of epidemic emergency in Poland. Furthermore, since mid-February we had been looking closely at the business travel destinations of our employees and we introduced preventive quarantine for people coming back from regions like Asia. Fast and firm reaction from the company's side ensured safe work environment for all employees during this challenging time. As home office is available at our SSC, we didn't struggle much when switching fully to remote work. We plan to work from home till the end of April, but we keep a close eye on the epidemic situation and further decisions will be adjusted to current circumstances. Our top priorities now are focused on ensuring safe and hygienic work conditions to our employees (additional IT equipment, psychological support, clear and constant communication with the SSC community).
Has the current situation affected your hiring processes in any way?
Our recruitment process is fully adjusted to the current situation. We are recruiting end-to-end remotely, in which we have quite an experience. Barry Callebaut SSC in Łódź is one of the fastest growing branches in the Group. A great number of our recruitment processes are conducted remotely due to the fact that hiring managers are located outside of Poland. We are keeping our process digital: thanks to online applications such as Hangouts Meet or HireVue we are able to connect with Candidates at any time and in any place. A fully remote hiring process allows us to meet the candidates in their familiar environment, which can also reduce the level of stress during the job interview.
What job positions are you recruiting for at the moment? Did you have to alter your recruitment plans?
For now, the majority of our hiring processes are for the finance area. Our recruitment plans have not changed, however we are aiming to welcome new employees on board in June or July. We hope that the situation in Poland and in the world will improve shortly, so that we will be able to safely return to our office.
What is your current onboarding strategy? How do you cooperate with new team members?
Our first virtual onboarding was a success. We welcomed a group of five new employees to Barry Callebaut SSC. We provided our new employees with a virtual desktop solution, so they were able to operate in all corporate applications and systems. All onboarding trainings took place according to plan, the only difference was that we did everything online. We always start our onboarding process with icebreaker activities, which were fun, even in this unusual, online setting. We want to give everyone a chance to get to know each other and to meet other employees who have been working at SSC in Łódź for years. However, our new employees will need to wait a bit to visit our chocolate factory in Łódź, where they will have an unique chance to create their own bar of chocolate under the watchful eye of a Chocolate Academy Chef.
---
Our experts: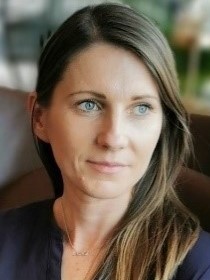 Patrycja Andrzejewska, Talent Acquisition Expert.
She has been working in the Talent Acquisition area for twelve years, gaining a lot of experience in HR consulting agencies as well as Polish and international companies. Joined Barry Callebaut SSC Europe in March 2019. Outside of work, a mum of a two-and-a-half-year-old boy and a fan of snowboarding and Top Gear.

Małgorzata Piechowska, Talent Acquisition Specialist.
Occupational and career counselling psychologist. For four years she has been expanding her knowledge in the Talent Acquisition field. With Barry Callebaut since January 2019. A huge fan of jazz, tidiness and Monty Python's Flying Circus.