Women bring unique perspective to IT companies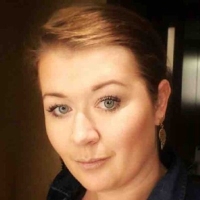 Karolina Milbrandt
Talent Acquisition Manager at Hewlett Packard Enterprise
Joined IT in: 2012
Are there more women joining IT these days?
Yes, during last year we were happy to hire more women in the IT departments. This is the result of more female graduates at technical universities and promotion of the sector among women. There are areas where women have high representations, such as Project Management, SAP, Testing and Business Intelligence, since soft skills are highly valued in those fields. We are always open to hire gifted female specialists, as we believe that diverse teams deliver better solutions to our Clients.
Do women have specific assets that make them particularly valuable to IT?
Women are multitaskers and notice connections between various aspects of tasks and projects. They are also very well-organised and bring structure to the teams. They definitely bring unique perspective, sometimes very much different from their male colleagues. They are also very effective in managing tasks and team, and we are happy to have many teams managed by female managers.
Are there female managers within your IT structures?
Yes, there are, and they have built very successful careers in Hewlett Packard Enterprise. Thanks to their people skills, excellent organisation and multitasking abilities they are fast and effective leaders. And they have great views for our further development as currently our CEO is Meg Whitman.
---
Our goal – more Women in Technology
Joanna Zdulska
Information Security Prof. Group Manager at Citi Service Center Poland
Joined IT in: 1996
Do you believe that companies hiring more women are more successful?
Diversity is a great added value for an entire organisation. We are doing our best to support that value, starting from gender, through internationality, employees' interests and way of thinking. Regarding women advantage, in many surveys women are seen as more engaged, trustworthy and creative. It can have a very positive impact on mentality and organisational culture in IT departments.
What makes women stand out in IT?
The world is changing and therefore leadership style has to change too - moving towards team-work, collaboration and listening to the others. Women naturally make people feel they are being heard. Female workers highly value team-work and cooperation is more important to them than to men.
Is equality valued by your organisation?
Yes, equality is very important and supported on all levels at Citi. In Poland we have a dedicated program called Women in Technology that focuses on this area. We are continuously working to empower women in our organisation, giving them chances to grow and develop. What we are really proud of is that 27 percent of our employees on managerial positions in CSC Poland are women. The aim of Women in Technology program is to maximise this figure also in the Technology area.
---
Women's part in business-related IT processes
Katarzyna Stromecka
Business Processes & Quality Director at Sii Poland
Joined IT in: 2008
Have you noticed an increase in the number of women applying for IT-related positions?
Yes, but in my opinion, this is due to several factors. First of all, the area of IT is not just about programming and system administration any more. In the past, statistically, significantly less women studied strictly technical subjects – they preferred the field of humanities. Now, when IT stays in close cooperation with business, there are many positions which do not require as much specialist technical knowledge, e.g. business analyst, functional tester, documentation specialist and many others. On the other hand, education towards IT is not only mathematics and physics any more, but also a whole range of other areas.
Are women a prominent part of IT experts within your company?
At Sii both women and men work on positions in the area of IT and engineering. The sex of a person is not a factor considered during the recruitment and team building processes. However, it is true, that diversity on the team is always valuable, because we can learn from each other. This rule applies not only to sex but also nationality, culture and age.
---
Female or male – you can fit in IT
Alesia Muravitskaya
Process Coordinator SMC at Atos
Joined IT in: 2014
Do you need to have a degree in Computer Studies to work in IT?
To work in IT a degree in Computer Studies is not the most decisive factor. The desire to be a fast learner and to be interested in the cutting-edge technology is able to boost your IT career. There is no universal formula to become a part of the IT world but if one has the eagerness to learn and openness to the challenges, he or she can for sure fit in and develop themselves within IT.
Have you learnt something at Atos that you weren't taught during your studies?
Yes, Atos allowed me to develop such soft skills as multitasking, team-working and analytical approach to problem solving. When it comes to technical skills, I expanded the knowledge in the areas of IT processes, big data, applications and other tools, thanks to the Academies organized by Atos (free training organised during the weekends for both external and internal employees) and internal technical courses.