Solution Architect
Who are we looking for?
The Solution Architect will work collaboratively and must have:
Demonstrate sound understanding of outsourcing portfolio offerings including current innovations and automation opportunities, and be capable of providing sound assessment of client requirements
Excellent cross tower F&A solution design experience, business expertise and commercial acumen to develop market beating solutions with an eye on the bottom line
A strong networker and influencer with the drive, energy, and the determination to guide each project to a successful completion.
Proven experience in the ability to build trusting relationship with peers, the broader operations community and other stakeholders both internal and external. Demonstrable ability to engage in constructive dialogue with the client and stakeholders with a focus on sales and solutions
The ability to work within and manage a geographically diverse team demonstrating personal credibility and impactful leadership skills
Strong organisational skills; being resourceful, effective and efficient at marshalling multiple resources to get things done, able to work on multiple tasks at once without losing track, foreseeing/ planning around obstacles partnered with analytical skills and an eye for detail.
The ability to present ideas in a clear, concise and compelling fashion to any audience, which requires excellent verbal and written communication skills
Fluent in English
What will you do?
The Finance Powered by Intelligent Automation (FPIA) Solution Architect will work in partnership with the Engagement Executives and Sales teams, typically focusing on the medium to large deals to secure finance and accounting client contracts for Capgemini Business Services. The role will be critical as part of this dynamic sales orientated team. The Solution Architect will act as a recognized authority, leading the solution processes of F&A Business Services engagements. They are the overall owner of the F&A outsourcing solutions. The role holder will operate across the Business Services GBU leveraging all necessary internal stakeholders at a regional and global level.

The Solution Architect is responsible for interpreting the client's objectives, processes, information and information technology assets into an aligned solution to meet the client's needs and strategic goals. This will be supported by the current Capgemini methodologies and frameworks. They will help in the co-ordination of the internal teams such as transition, transformation and technology to provide the necessary end to end proposal outputs that meet the client RFI or RFP requirements.

Working closely with Subject Matter Experts to develop proposals that create unique value to Capgemini's F&A Business Services clients they will incorporate standard portfolio offerings whilst collaborating to develop new market leading solutions. The Solution Architect will lead the solution through the required governance procedures for approval and support the presentation of the proposal to the client. The role holder therefore requires a clear communication style and an ability to articulate complexity is a simple and understandable way. This dynamic and multi-faceted role is an exciting opportunity to drive the next generation of FPIA outsourcing to ensure high win rates for new clients and improving account development.
Main accountabilities:
Maintains design authority for the F&A solution ensuring the application and interpretation of client information to secure the value proposition
Aligns the transition/transformation architect, commercial architect and SME resources to develop the overall architecture of the solution
Unifies the team to build a value proposition which showcases Capgemini's capabilities and how they meet or exceed the client's needs
Contributes to the writing and presentation of the overall solution to the client
Conduct and actively participate in client interactions throughout the sales process, as necessary
Provide input for internal reviews and external documentation including required risk management contingencies
Leads solution review sessions and participates in contract, SLA and SOW negotiations
Keeps up to date with market trends and able to speak confidently about the external market and position Capgemini positively within that
Advise and recommend architecture strategies, processes and methodologies to the client to facilitate their decision making and, where possible steers their thinking to align to the Capgemini solution
Shares best practices and lessons learned in order to develop the Capgemini proposition
Gather inputs from a diverse range of sources to create an articulate and compelling propositions for the client
What we offer?
Atmosphere
Working with great people and in legendary atmosphere
No formal dress code
Annual family picnics
Unforgettable integrational events
Employee volunteering opportunities and interesting CSR projects
We value and respect diversity in terms of gender, nationality, roles, age, interests
Internal celebration initiatives: Children's Day, St. Nicholas Day and many more
Supporting employees' hobbies: Business Run, e-sport games, basketball, volleyball
Development
Development in expert or leader competencies
Broad training offer with possible co-funding
Access to MIT Sloan Management Review Polska knowledge base
Introduction plan for new employees and Buddy Initiative
A wide range of instructor-led and e-learning trainings
Co-financing for post-graduate studies and courses
Many companies under one roof / internal headhunters
Internal development events: conferences, meetings, communities
Education First platform for learning English online
Benefits
Contract of employment for an indefinite period
Bonuses, including those for new employees recommendation
Additional life insurance
Access to MyAudiobooks - Entertainment and personal growth in audio version
Attractive package of extra benefits of your choosing (fitness, gym, cinema, etc.)
Disability inclusion, assistive technologies, reasonable accommodations
Private medical care for you and your family
Bicycle parking and carpooling options
Free coffee, water, milk and wide range of teas
Anti-smog plants in offices
Car leasing
About us
Capgemini
is a global leader in consulting, technology services and digital transformation. Capgemini Poland's Business Services unit is at the forefront of innovation in areas such as HR Services, Finance & Accounting, Supply Chain, Intelligent Automation and Business Transformation. Our international team features people from 60 different nationalities, and we work on exciting, multi-lingual projects with some of the world's leading brands.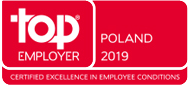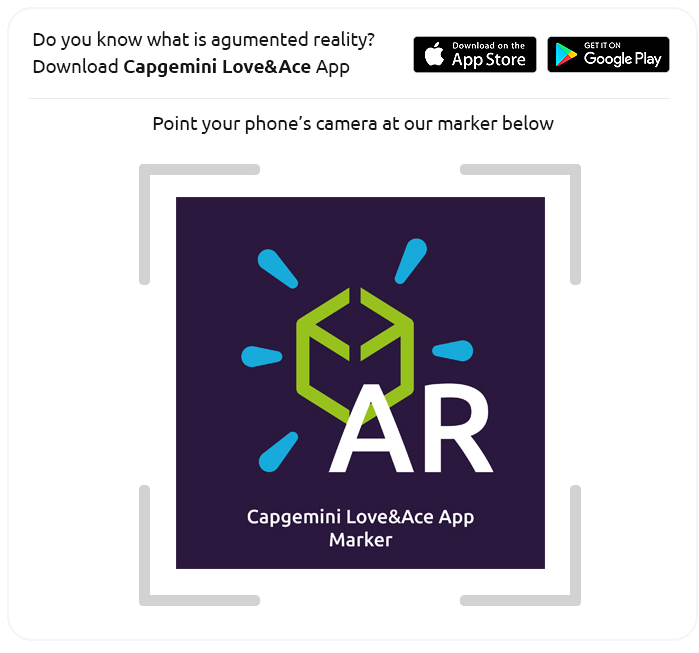 www.capgemini.com/pl-pl/marker