Analityk ds. kontroli należności z językiem niemieckim
Who are we looking for?
Who are we looking for?

What will you do?
What will you do?
Proces rekrutacji na to stanowisko oraz szkolenia wprowadzające do pracy prowadzone są online. O nas
Capgemini to światowy lider w dziedzinie doradztwa, usług technologicznych i transformacji cyfrowej. Dział Business Services jest liderem innowacji w obszarach takich jak: usługi HR, finanse i księgowość, łańcuch dostaw, inteligentna automatyzacja i transformacja biznesowa. Nasz międzynarodowy zespół pracuje nad ekscytującymi, wielojęzycznymi projektami z wiodącymi światowymi markami.Kogo szukamy?
Nie wymagamy doświadczenia zawodowego. Zanim rozpoczniesz szkolenie wstępne sprawdzimy czy posiadasz:
* chęć rozpoczęcia swojej kariery w międzynarodowej firmie
* chęć uczenia się nowych rzeczy
* umiejętność biegłego mówienia po niemiecku (C1) i angielsku (B2)Czym będziesz się zajmować?
Na początku naszej współpracy zostaniesz kompleksowo wdrożony i weźmiesz udział w programie onboardingowym. Następnie Twoje zadania będą obejmować:
* analizę stanu należności
* kontakt z klientem w celu wyjaśnienia braku płatności
* przygotowanie zestawień i raportów finansowych
* poprawne i terminowe przetwarzanie danych finansowychCo oferujemy?
Atmosfera
* Praca wśród świetnych ludzi, legendarna atmosfera
* Nieformalny dress code
* Coroczny piknik rodzinny
* Niezapomniane wydarzenia integracyjne
* Wolontariat pracowniczy oraz świetne programy CSR
* Cenimy i szanujemy różnorodność pod kątem płci, narodowości, ról, wieku, zainteresowań
* Wewnętrzne okazje do celebracji: Dzień Dziecka, Mikołajki i wiele innych
* Wsparcie dla hobby pracowników: Business Run, e-sport games, koszykówka, siatkówka
Rozwój
* Ścieżka liderska i ekspercka
* Szeroka oferta szkoleń i dofinansowanie kursów
* Baza wiedzy MIT Sloan Management Review Polska
* Plan wdrożenia nowych pracowników oraz Buddy
* Szeroka oferta szkoleń w klasie i e-learning
* Dofinansowanie studiów podyplomowych i kursów
* Wiele firm pod jednym dachem / wewnętrzni headhuntersi
* Wewnętrzne eventy rozwojowe: konferencje, spotkania, communities
* Platforma Education First do nauki j. angielskiego online
Benefity
* Umowa o pracę na czas nieokreślony
* Premie, w tym także za polecanie kandydatów do pracy
* Dodatkowe ubezpieczenie na życie
* Dostęp do aplikacji MyAudiobooks – Rozrywka i rozwój osobisty podane dousznie
* Bogaty pakiet dodatków do wyboru (fitness, siłownia, kino, itp.)
* Równe szanse, technologie wspierające, racjonalne adaptacje
* Stay Well helpline wspierająca w zakresie zdrowia psychicznego, dbałości o rozwój emocjonalny i budowania efektywnych relacji z ludźmi
* Prywatna opieka medyczna również dla Twojej rodziny
* Parkingi dla rowerzystów i carpooling
* Kawa, mleko i szeroki wybór herbat dla każdego
* Kwiaty antysmogowe w biurach
* Leasing samochodu
Who will you be working with?
Who will you be working with?
.
What we offer?
Atmosphere
Working with great people and in legendary atmosphere
No formal dress code
Annual family picnics
Unforgettable integrational events
Employee volunteering opportunities and interesting CSR projects
We value and respect diversity in terms of gender, nationality, roles, age, interests
Internal celebration initiatives: Children's Day, St. Nicholas Day and many more
Supporting employees' hobbies: Business Run, e-sport games, basketball, volleyball
Development
Development in expert or leader competencies
Broad training offer with possible co-funding
Access to MIT Sloan Management Review Polska knowledge base
Introduction plan for new employees and Buddy Initiative
A wide range of instructor-led and e-learning trainings
Co-financing for post-graduate studies and courses
Many companies under one roof / internal headhunters
Internal development events: conferences, meetings, communities
Education First platform for learning English online
Benefits
Contract of employment for an indefinite period
Bonuses, including those for new employees recommendation
Additional life insurance
Access to MyAudiobooks - Entertainment and personal growth in audio version
Attractive package of extra benefits of your choosing (fitness, gym, cinema, etc.)
Disability inclusion, assistive technologies, reasonable accommodations
Private medical care for you and your family
Bicycle parking and carpooling options
Free coffee, water, milk and wide range of teas
Anti-smog plants in offices
Car leasing
About us
Capgemini
is a global leader in consulting, technology services and digital transformation. Capgemini Poland's Business Services unit is at the forefront of innovation in areas such as HR Services, Finance & Accounting, Supply Chain, Intelligent Automation and Business Transformation. Our international team features people from 60 different nationalities, and we work on exciting, multi-lingual projects with some of the world's leading brands.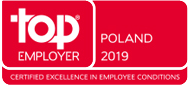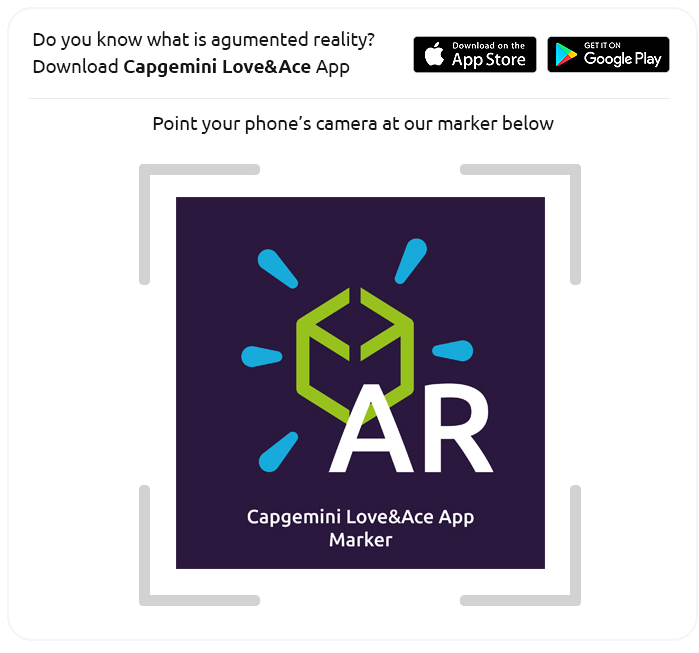 www.capgemini.com/pl-pl/marker